Playful, furry twist to our office vibes
Hello there, readers! Julie here, coming to you with some behind-the-scenes insights about what truly makes MagnumOne Realty stand out.
The unique flavor of MagnumOne Realty.
At MagnumOne Realty, our mantra is more than just finding houses – it's about creating homes. But did you know that there is a little secret sauce to our success? Beyond our dedication and expert knowledge, there is a playful, furry twist to our office vibes.
Why Dogs in the Office?
There has been a ton of research about the benefits of having pets and workspaces, and we've experienced it firsthand! Our four-legged companions not only lighten the mood but also help reduce stress, promote positive social interactions, and boost overall emotional well-being. When you're making life-changing decisions like buying or selling a home, a wagging tail or gentle nuzzle can make the process so much more enjoyable.
Meet the Fur Squad!
Shasta- Our Chief Cuddle Officer. This golden retriever may look all official, but her real talent lies in melting hearts with her soulful eyes.
Whitney- The golden puppy, our Director of First Impressions. She's the first to greet you with a wagging tail and probably a toy she insists you play fetch with.
Client Testimonials
"I was apprehensive about purchasing a home in the current economic climate. However, Whitney gently nudged my hand for some affection, and suddenly it felt like a casual chat among friends. Thank you MagnumOne, for this unique and comforting experience!" -Elaine L.
MagnumOne's Holistic Approach to Real Estate
At MagnumOne Realty, we believe in a holistic approach to real estate. It's not just about transactions it's about experiences, memories, and relationships. By integrating the joy and PAWsitivity our pets bring, we are creating an atmosphere where both our team and our clients feel right at home.
Here's to finding your dream space with a touch of fur and a whole lot of heart!
With love and wagging tails,
Julie
related
Julie Jalone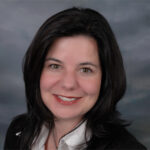 If you or someone you know is considering buying, please feel free to contact me MagnumOne Realty office in Roseville at (916) 276-6883 and email at [email protected].
We specialize serving the needs of buyers and sellers of homes in the Roseville and Sacramento area including Sacramento, Placer, El Dorado, Sutter and Yuba counties.
DRE# 01418097
Roseville Today is locally owned & community supported.
(20+ years strong)
Welcome to the brighter side!