Northern California Digital Business Services
Roseville Today provides a range of specialized, yet affordable digital marketing services.
Geared toward local business, travel and entertainment, we love to help organizations deliver their online message in a creative, impactful and personalized manner with an appropriate splash of flair to upwards of 150,000 monthly visitors.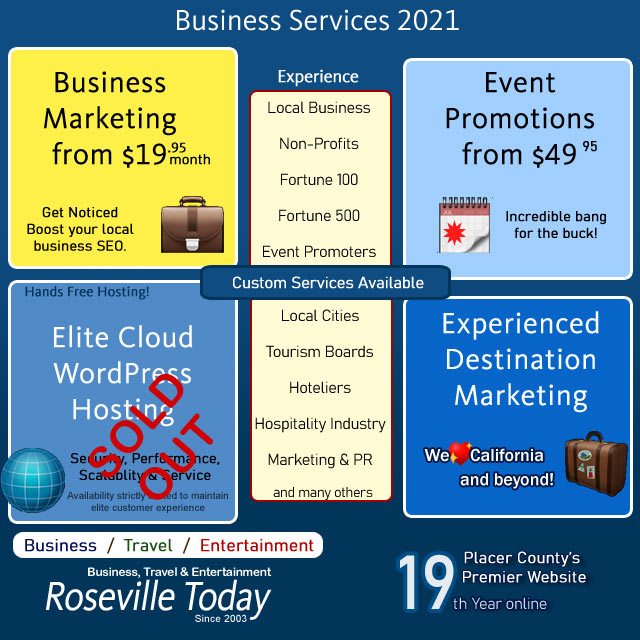 Specialized Advertising and Marketing:


Trusted Experience
For nearly 25 years, organizations of every imaginable size have entrusted our team with one of their most valued assets, their brand.
From Fortune 100 companies, city and tourism officials, non-profits, small local businesses, boutique PR firms, to some of the most prominent promoters in the world, companies and organizations utilize Roseville Today to help build and promote their business and brand.
Grateful and humbled by wonderful opportunities we get to experience and share with our community of fellow adventure seekers, please consider exploring our business services.
Out of the Ordinary
Committed to partnering exclusively with clients who are as passionate as us in their pursuits, we've taken the non-corporate, non cookie-cutter path with no sales quotas and no nonsense approach. We simply love what we do and strive to be helpful.
If you think our approach might be of value for your business, simply contact us directly.
We're a locally owned and operated small business in Roseville, CA.
2021 Media Kit Now Available!
Our 2021 media kit is now available for download below.