Rise and resonance of green homes
Hello, eco-enthusiasts and Sacramento home dwellers! It's Julie back with some green news for you. If you've been keeping an ear to the ground, you've likely heard the whispers of a sustainable shift in Sacramento's housing scene.
Today, we're peeling back the layers to explore the rise and resonance of green homes in our beloved region.
The Green Wave: Sacramento's Sustainable Shift
The last couple of years have seen a significant spike in the demand for sustainable homes in Sacramento. Buyers are increasingly prioritizing eco-friendly designs, energy efficiency, and homes that tread lightly on our planet.
Benefits of Going Green:
Economic Savings: Sustainable homes often translate to lower utility bills thanks to solar
panels, energy-efficient appliances, and green insulation techniques.
Healthier Living: Green homes use materials that are low in volatile organic compounds
(VOCs), ensuring better indoor air quality.
Environmental Impact: By consuming less energy and using sustainable materials,
homeowners significantly reduce their carbon footprint, playing a pivotal role in combating climate change.
Local Initiatives: Sacramento's Green Thumb
Sacramento isn't just witnessing a trend; it's nurturing it. Local governments and organizations have rolled out incentives for green construction, and there's growing support for sustainable home renovations. Whether it's rebates for installing solar panels or workshops on rainwater harvesting, Sacramento is leading the way.
DIY Sustainability: Tips for Homeowners
Even if you're not in the market for a new home, there are myriad ways to make your existing abode more sustainable:
Energy-efficient appliances: When it's time to replace, opt for 'ENERGY STAR' labeled
products.
Water Conservation: Think low-flow faucets, showerheads, and toilets.
Landscaping: Native plants require less water and maintenance. Plus, they attract local
wildlife, adding a buzz to your backyard.
Insulation: Proper insulation ensures reduced energy consumption, keeping your home cozy
without overworking your heating or cooling system.
Conclusion:
The shift towards sustainable housing in Sacramento isn't merely a trend; it's a testament to the Region's commitment to a greener future. With an array of benefits for homeowners and the planet, the rise of green homes isn't just welcomed; it's celebrated.
For anyone keen on diving deeper into green housing trends, seeking advice on sustainable home purchases, or exploring ways to eco-tweak your current house, feel free to reach out. Together, let's make Sacramento a shining example of sustainable living!
Stay green and keen,
Julie
Julie Jalone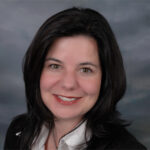 If you or someone you know is considering buying, please feel free to contact me MagnumOne Realty office in Roseville at (916) 276-6883 and email at [email protected].
We specialize serving the needs of buyers and sellers of homes in the Roseville and Sacramento area including Sacramento, Placer, El Dorado, Sutter and Yuba counties.
DRE# 01418097
Roseville Today is locally owned & community supported.
(20+ years strong)
Welcome to the brighter side!