Ever-evolving landscape of Sacramento real estate
Hey there, Sacramento enthusiasts! Julie here, your trusty guide through the ever-evolving landscape of Sacramento real estate.
Today, we're delving deep into the heart of Sacramento to explore the neighborhoods making some serious waves this year. Grab your map (or maybe just your phone's GPS), and let's take a tour!
East Sacramento: The Classic Gem
With its picturesque tree-lined streets and rich historical vibes, East Sacramento is more than just a throwback to the city's golden age. This year, it's seen a surge in demand. Families adore the neighborhood's warmth and strong sense of community. With the perfect mix of classic homes and new developments, it's no wonder East Sacramento remains at the top of the list.
Natomas: Urban Living with a Twist
Natomas is becoming the go-to spot for those who crave the urban feel but want a touch of tranquility. Situated conveniently between downtown and the airport, its location is unbeatable. The rise of modern condos and townhouses offers a fresh and contemporary living style, which many new homeowners eagerly seek.
Tahoe Park: The Green Retreat
Tahoe Park is drawing attention not just because of its expansive and namesake park but also for the community's commitment to sustainability. Eco-friendly housing options and local farmer's markets make it a prime location for those looking to reduce their carbon footprint while staying connected to the city's pulse.
Oak Park: The Cultural Mosaic
Oak Park has transformed dramatically over the years, and 2023 seems to be its shining moment. Bursting with cultural diversity, artistic vibes, and mouth-watering global cuisines, Oak Park offers a unique blend of history and modernity. The influx of cafes, art studios, and boutique shops showcases its renaissance, making it a hotspot for younger buyers.
Why the Boom?
You might be wondering what's fueling this Sacramento housing surge. A few factors at play include Sacramento's booming job market, especially in the tech sector, and its relative affordability compared to other Californian cities. The city's commitment to urban development, green initiatives, and community-based projects is also drawing in a diverse group of buyers.
For Sellers and Buyers
If you're considering selling in these neighborhoods, now might be the perfect time to capitalize on the high demand. Ensure your property highlights the unique features of its locality.
For potential buyers, competition can be fierce. But don't be disheartened. Being well-prepared, having a clear understanding of your priorities, and having a local real estate expert (hint: like yours truly) by your side can make your home-buying journey smoother. To sum it up, Sacramento's housing scene in 2023 is dynamic, vibrant, and full of opportunities.
Whether you're buying, selling, or just curious, it's an exciting time to be in the heart of California. As always, if you have questions or need guidance on your real estate journey, don't hesitate to reach out.
Until next time, happy home hunting!
Warmly,
Julie
related
Julie Jalone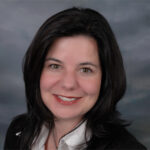 If you or someone you know is considering buying, please feel free to contact me MagnumOne Realty office in Roseville at (916) 276-6883 and email at [email protected].
We specialize serving the needs of buyers and sellers of homes in the Roseville and Sacramento area including Sacramento, Placer, El Dorado, Sutter and Yuba counties.
DRE# 01418097
Roseville Today is locally owned & community supported.
(20+ years strong)
Welcome to the brighter side!