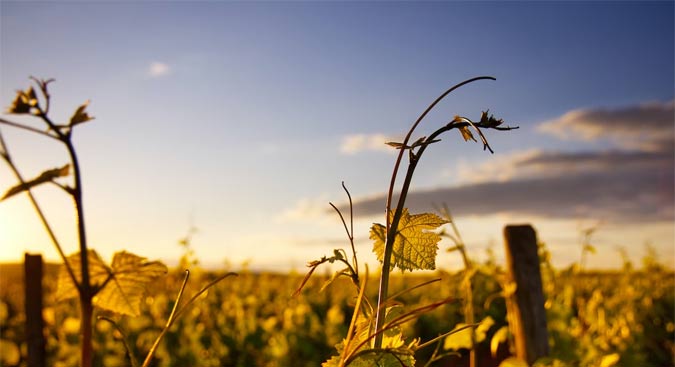 Locals urging further testing following EIR
Penryn, Calif. – Local Penryn and Placer County residents urge further testing as high levels of arsenic were detected in the soil on the development site of Project 8 Winery. A soil sample revealed an arsenic level of 32.5 mg/kg, almost three times higher than the DTSC Screening Level for industrial sites (12 mg/kg). (Update: The Placer County Planning commission recommends approval)
Plans to excavate 25,000 cubic yards, fill 190,000 cubic yards and cut 165,000 cubic yards of soil leave residents concerned that surrounding properties and winery visitors will be exposed to this toxin.
Arsenic is defined as a Class A carcinogen and poses unwanted health risks, most produced through inhalation. The movement, relocation and run-off of such soil create numerous inhalation possibilities.
"The health and safety of our community should not be put at risk for the development of a commercial winery," said Patty Neifer, Penryn resident.
"Whenever there is a clear indication of toxins, we must be proactive and look after the wellbeing of our rural community".

Patty Neifer, resident
Soil samples
Prior to the Environmental Impact Report (EIR), two soil samples were collected at varying locations on the property. One sample found sufficient arsenic levels, and the second sample reported no significant arsenic concentration. The discrepancy in these two findings and the possibility of contaminated run-off concerns Placer County locals and indicates the need for further environmental testing.
For more information on Project 8 Winery and the final draft of the EIR report, please visit Placer County's website. To have a voice in this development process, join the Placer County Planning Commission for their public meeting on April 27th.
Source: Preserve Penryn
Final environmental impact review for Project 8 Winery in Penryn available for public review
Auburn, Calif. – The Placer County Community Development Resource Agency recently released a final environmental impact report for the Project 8 Winery proposal in Penryn.
The proposed project from applicant BEM Inc. (representing Lecavalier Cellars) would develop a full-production winery, producing 50,000 cases of wine annually on 17.96 acres of a 44-acre parcel at 7615 Callison Road in Penryn.
The project includes a 26,000-square-foot processing and warehouse building used for wine production and bottling, product storage, supply storage and equipment storage. The application also calls for a multi-level (75-foot-tall) 29,250 square-foot octagon building on top of an underground wine cave. The upper levels of the octagon building consist of a tasting room, accessory restaurant and other associated facilities.
The proposed project would require county approval of a conditional use permit for the winery development and operation and a zoning text amendment that would allow the octagon building to be built at a height of 75 feet.
The final environmental impact report responds to letters received during the comment period and during the Dec. 15 Planning Commission meeting, as well as minor revisions to the draft version of the EIR and mitigation monitoring and reporting program.
The current version of the report is now available online and the following locations:
Community Development Resource Center public counter, 3091 County Center Drive, Auburn
Placer County Clerk-Recorder's Office, 2954 Richardson Drive, Auburn
Roseville Public Library, 225 Taylor Street, Roseville
Rocklin Public Library, 4890 Granite Drive, Rocklin
Loomis Library and Community Center, 6050 Library Drive, Loomis
Proposed Project 8 Winery
The proposed Project 8 Winery was presented March 28 at the Horseshoe Bar/Penryn Municipal Advisory Council and April 3 at the Newcastle/Ophir Municipal Advisory Council for recommendation to the Planning Commission. In addition, Placer County hosted a virtual community meeting April 5 to solicit feedback on the proposed height limit exception, proposed as part of the requested entitlements for the Project 8 Winery project.
Public comment April 27
Staff is slated to present the project to the Planning Commission with an opportunity for public comment April 27. The project would then need a final approval from the Board of Supervisors.
The public can request additional information by email at [email protected] or by phone at 530-745-3000. Information can also be requested via U.S. Mail at:
Community Development Resource Agency
Environmental Coordination Services
3091 County Center Drive, Suite 190
Auburn, CA 95603
source: Placer County
related
Roseville Today is locally owned & community supported.
We have NO AFFILIATION with print, politics or BIG media.
(20+ years strong)
Welcome to the brighter side.