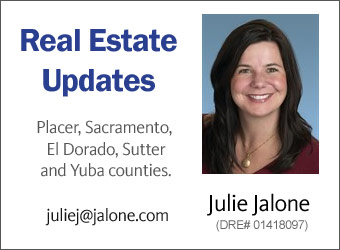 One of the nicest changes we are seeing in the local Sacramento housing market is the number of "move-up" buyers. These are current homeowners who want to sell their existing home and buy a larger, smaller, or a home in a different neighborhood or community.
"This is a clear sign of a healthy and sustainable housing recovery but not always easy to accomplish." 
In the past the most common strategy for move-up buyers was to sell the current home and then buy the new house. Today, with lower inventory of available homes to choose from, no one wants to sell their house and not be able to find a replacement. The best strategy for a move-up buyer is one they are comfortable with and may include any of the following:
Sell and Buy
This is where the current home is sold before a new home is purchased. As I said above this has been the most common manner for move-up buyers. This has several advantages such as knowing how much the current home sold for which will aid in determining how much the buyer can afford to pay for the new house. Offers made on new properties are stronger because there is no contingency and often have larger down-payments. The disadvantage is obvious, the buyer may not find a suitable replacement or the timing of the duel transaction may require a temporary move.
Buy and Sell
If a buyer is financially capable of paying two mortgages they may have the option of buying while they are living in the current home. This makes the transition to the new home very smooth but can be expensive, especially if it takes a long time to sell the old home after moving into the new house.
Buying and Selling Using Contingent Contracts:
Buy a house contingent upon selling the current residence
This works well for the move-up buyer but is not always acceptable to a seller and in today's market, with low inventory levels and homes selling quickly, it will be seen as a weak offer or one only acceptable if there are no other options or when the buyer is offering a premium.  It should be noted the further along the move-up buyer is in the selling process the stronger the contingent offer becomes.  The contingent offer where the current house is not on the market is the weakest and one where the sale is in contract and escrow is scheduled to close is the strongest. 

Sell a house contingent upon finding replacement property
This would be putting a house on the market which tells interested buyers it will only be sold if the owner can find a new house to buy.  This is going to scare some buyers away as they don't want the uncertainty or the additional wait but if the home being sold shows well and is priced right, it can be accomplished  and is a good strategy for the move-up buyer.  It also provides some flexibility in timing which can be valuable.

Sell with rent back
This is a variation of the contingent sell but removes the uncertainty for the buyers who can close on the house and become the owner.  It also provides an agreed upon period of time so the buyer knows when they can take possession.  For the move-up buyer the positives are they know their house is sold and for how much and they have a certain amount of time to find, buy and move into the new home.  The risk of not finding a replacement home during the sell and rent back period remains.
If you are current homeowner and considering moving up to a different house, what is the best strategy? The answer to this question depends on the move-up buyer, the house they are selling and what they are comfortable with. If pressed to answer I would say, if my client was concerned about finding replacement property and can't afford to buy first and then sell, I would recommend considering a contingent contract or selling with a determined rent back period. I would prefer not to see my clients in contingent contracts but with the uncertainty of finding replacement property and especially if the selling family does not have temporary housing if needed, I believe using a selling contingency or rent back is the best option because unless the selling home is in escrow, sellers will almost always go with buyers who are not contingent.
Move-up buyers often make the mistake of finding and falling in love with a new home before considering selling their current home.  Almost everyone wants to start looking for a new home before selling their current which is natural and I support doing this with a caveat, look to build knowledge of what is available and to determine how hard it will be to find a replacement home, don't fall in love with a single house.
Julie Jalone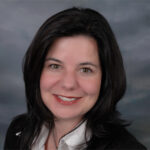 If you or someone you know is considering buying, please feel free to contact me MagnumOne Realty office in Roseville at (916) 899-6571 and email at [email protected].
We specialize serving the needs of buyers and sellers of homes in the Roseville and Sacramento area including Sacramento, Placer, El Dorado, Sutter and Yuba counties.
DRE# 01418097
Roseville Today is locally owned & community supported.
We have NO AFFILIATION with print, politics or BIG media.
(20+ years strong)
Welcome to the brighter side.