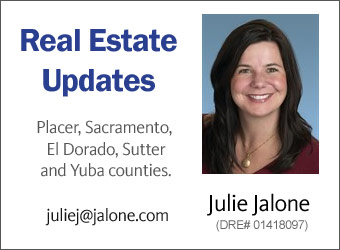 The thought of applying for a mortgage can be scary for many potential home buyers. 
We are seeing fewer first-time buyers in the Sacramento/ Roseville housing market and some of the cause may be the hesitation to apply for a mortgage because of the number of article and news stories about how hard getting a loan to buy a house is.
I recently read a report from HousingWire who did a study to find out what is really going on in the current mortgage underwriting environment.
Here are the three findings they reported:
Low income buyers have it easy. Buyers with poor credit and low income find it easy to buy a home below the FHA limit.
Some affluent buyers have it hard. Automated underwriting keeps many highly qualified borrowers from getting a mortgage because of their income source not fitting in the traditional box.
Industry executives are unintentionally preventing a housing recovery. They are reminiscing about the good old days of higher FHA limits, lower fees and easier documentation. This yearning for the past looks unreasonable to unsympathetic regulators and politicians in the new regulatory world.
The takeaway from this should be, if home-buyers understand the current mortgage underwriting world, there would be more entry lever home buyers, more affluent home buyers with non-traditional income and more relocating home buyers.
The first-time and/or entry level home buyer often don't try to buy a house because they do not think they can get a mortgage. Essentially they give up without trying and in fact, many of these potential buyers could qualify.
If underwrites were allowed to any form of judgment or good business sense instead of automated forms, more loans would be make to commissioned income earners, retirees, self employed and newly employed potential home buyers. As with the first-time buyers many of these affluent people who would like to buy a house, don't try because they don't think they can qualify for a mortgage because of their non-traditional source of income.
Many relocated employees are renting simply because the lack paystubs showing adequate employment time with their new employers. Steady employment should be the driver of the loan making decision, not time with the current company.
With the housing crisis behind us we should see lenders working more aggressively with lower income borrowers and more conservatively with the affluent. First-time buyers should be made aware of home buying programs available to them and lenders should use judgment and fewer automated underwriting programs so more people who can afford a mortgage can get a loan.
Clearly, there is not a shortage of ideas and suggestions on how lenders should make mortgages but, the one overriding thing they should do is get the word out that loans below the FHA limit are available and lenders should be allowed to use manual underwriting in situations where they can document that the loan has a very low likelihood of default.
Julie Jalone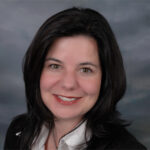 If you or someone you know is considering buying, please feel free to contact me MagnumOne Realty office in Roseville at (916) 276-6883 and email at [email protected].
We specialize serving the needs of buyers and sellers of homes in the Roseville and Sacramento area including Sacramento, Placer, El Dorado, Sutter and Yuba counties.
DRE# 01418097
Roseville Today is locally owned & community supported.
(20+ years strong)
Welcome to the brighter side!