 As we get ready to say good-bye to September it would be difficult to have not heard or read about slowing real estate sales. It seems to be everywhere in the past few weeks, newspaper headlines, internet news, now even, Slowing homes sales causing big problems, details at 11. I wish I could say it wasn't true and provide examples of how the market or at least our market is starting to improve but I just don't have any supporting data.
Earlier this week the California Association of Realtors (C.A.R.) released the sales results for August. In California during the month of August sales were down 27.8 percent from August 2006. The good news is that on a statewide basis the median price of homes sold during the month increased 2 percent. An increase in sales prices was not the norm when looking at various regions around the state. According to Colleen Badagliacco, President of C.A.R., "Despite the overall increase in the statewide median price, prices declined in 11 regions last month, falling 11.5 percent in the Central Valley region and 12.1 percent in Sacramento" Price softness is even more pronounced when we look at different segments of the market. For example, the statewide median price in the entry-level price range of less than $500,000 fell 5.1 percent in August to $349,360 compared with $368,210 for the same period a year ago.
The C.A.R. press release included a comment from their economist, Leslie Appleton-Young who said, "While low affordability, tighter underwriting standards and expectations of lower prices continue to pose challenges for the market, the decline in sales accelerated in August as a result of the so-called credit or liquidity crunch that began in July." She went on to say, "With credit drying up, even qualified buyers were unable to receive funding for home purchases. We expect the impact of the credit crunch to play out over the next several months, and that it will continue to negatively impact sales."
Taking a look at the Sacramento region, C.A.R. reported our median price for homes sold in August was $332,510. Compared to the other 19 regions only the High Desert and Central Valley regions had lower median prices than Sacramento. The highest median price was found in Santa Barbara South Coast region with a median sales price of $1,262,500.
The Sacramento median price of $332,510 in August declined 4 percent from July 2007. Nine of the twenty regions showed growth from the previous month and four had even larger declines than Sacramento, with Santa Barbara County experiencing the largest monthly decline of 6 percent.
Compared to a year ago, the median price in Sacramento was down 12.1 percent as reported by C.A.R. Of all 20 regions statewide, there were 9 that actually had increases in median sales price when comparing August 2007 to 2006. Unfortunately, the Sacramento region was not among those. Our decline in median sales price of 12.1 percent from last year was the third worst in the State. Only the High Desert region (-13.7 percent) and North Santa Barbara County (-13.8 percent) had greater declines in median sales price from August 2006. Monterey County showed the greatest growth with 18.4 percent.
Looking at Sales volume, according to C.A.R., the Sacramento region had a 4 percent increase in sales volume from July to August 2007. Comparing this August to last year (2006) we experienced a decline in sales volume of almost 24 percent. Our month over month increase was the third best in the State with only 8 of 20 regions seeing growth. Compared to August 2006 there was not a single region with more sales in August 2007 compared to a year ago. Sacramento region was 14th of 20 with the High Desert having the largest sales decline (-56.2 percent) and the Northern California region having the smallest decline of 14.4 percent.
We have all heard that the three most important items in real estate are location-location-location. Maybe when looking at the real estate market and how it is performing the three most important elements are local-local-local. Knowing that California Sales are down over 28 percent from last year really doesn't tell you much about our Sacramento market or for that matter your community or even neighborhood. What it can tell us is, compared to other parts of California our median sales price is low, meaning that more people can afford to buy a home here than most other parts of the state. We are not going to see much relief for sellers or growth in our median sales prices until we work our way through the "loan crisis" and the large number of foreclosures. As that happens and inventory of available homes declines to manageable levels we have positive prospects for the future. After all, it is a great place to live, the economy and job growth continue to look good and how many people can afford a median priced home in the Santa Barbara South Coast region?
Julie Jalone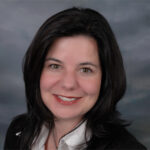 If you or someone you know is considering buying, please feel free to contact me MagnumOne Realty office in Roseville at (916) 899-6571 and email at [email protected].
We specialize serving the needs of buyers and sellers of homes in the Roseville and Sacramento area including Sacramento, Placer, El Dorado, Sutter and Yuba counties.
DRE# 01418097
Roseville Today is locally owned & community supported.
We have NO AFFILIATION with print, politics or BIG media.
(20+ years strong)
Welcome to the brighter side.