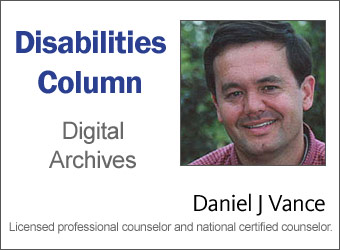 Madelyn Heslet lives just south of Toledo, Ohio, and has been diagnosed by a mental health professional with both a form of bipolar disorder and borderline personality disorder (BPD). Both are considered severe and persistent mental illnesses. I became aware of 24-year-old Heslet after reading her blog.
According to the National Institutes of Health, bipolar disorder is a "mental illness that causes unusual shifts in mood, energy, activity levels, sleep, and behavior," and usually involves some combination of manic and depressive episodes. People with BPD, on the other hand, often engage in impulsive and reckless behaviors, have unstable relationships, and have difficulty regulating emotions and thoughts. Many people with BPD as children were sexually abused.
In a telephone interview, Heslet said, "I've been hospitalized in the psychiatric unit three times. The first time I was diagnosed with bipolar disorder, the second with (BPD), and the third with post-partem depression (after having a child)." She said at times she has had suicidal ideation. Heslet said her mother only recently mentioned that most likely she had been a sexual abuse victim early in life.
As for BPD, she said her own experience with it could be summed up best in the book, I Hate You, Don't Leave Me. One the one hand, while regularly manipulating and lying to partners in romantic relationships, she also has recognized a need to correct her tendencies.
She said, "I've always (manipulated men) in my romantic relationships, which has resulted in the end of all those relationships. I don't like being alone and I'm afraid of being alone. Then someone does something that shouldn't offend me but does. Also, sometimes I find the littlest reason to hate someone."
One of her hospitalizations occurred during her first semester at college, where she was studying occupational therapy. She will be returning to college via online courses this month while raising her 16-month-old child at home.
She said, "I'm also doing mental health advocacy work (such as my blog) that helps me deal with my own issues. Writing a (blog) about the good things about BPD helped me see this about myself. One good thing about having BPD is I feel I'm more empathetic towards others than most people. It's easy for me to pick up on other people's emotions and empathize with others." Heslet advised people with BPD to begin and maintain mental health therapy for "the sake of your relationships with other people."