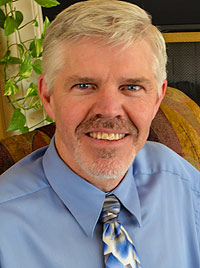 As we embark upon another holiday season, and difficult economic times, we may want to "go back to the drawing board," and decide what is really important in our lives, relationships and health!
"Possibly the most effective and least expensive solution to life's challenges, including poor health, is to adjust our attitudes."
There are many things in life that we can't control: our genes, past mistakes, etc. but virtually anybody can choose to think and feel differently.
One of the six naturopathic medical principles is to 'treat the whole person.' Naturopathic doctors know that they must not only address the physical disease, but also emotional, mental, social and spiritual factors, as well.
If it is possible to sum up psychiatrist Dr. Viktor Frankl's book, Man's Search for Meaning, and his survival from the concentration camps in Nazi Germany, in one word, it would be attitude.
Despite Frankl's three years of living under the constant threat of death by gassing, starvation, or exposure, with the knowledge that his entire family had already been murdered, and even after having to surrender his scientific manuscript that he considered his life's work, Frankl chose not to despair or to become bitter, but instead to inspire the many in the camps and millions after the camps through his writings. He retained his human dignity even in a concentration camp.
Frankl said: "Everything can be taken from a person but …the last of the human freedoms – to choose one's attitude in any given set of circumstances, to choose one's own way."
It has been clearly established in scientific research – and our human experience teaches us – that emotions such as: bitterness, not forgiving, resentment, anger, regret, jealousy, revenge and dozens of others can be toxic, and do lead to just about any medical condition, such as: auto-immune, cancer, hormonal problems, diabetes, memory loss, cardiovascular disease, increased infections, and most other disease processes.
How about you? What attitude do you choose? Will you find the courage and inspiration to face the most challenging times the way some of Frankl's comrades did, and 'choose to comfort others, and give away their last piece of bread'? Will you find the strength that "Superman" discovered when he faced being a quadriplegic? "I am a lucky man," said Christopher Reeve, who from one moment to the next – went from physical vitality to barely breathing and surviving. Both men could have chosen bitterness, but instead chose life.
Path Toward Healing
Perhaps the most powerful examples of humans choosing to adjust and alter their attitude are those who have chosen the long and winding nonviolent journey to agape (unconditional) love and reconciliation after a loved one has been murdered. Rather than seeking revenge and more violence through the death penalty, they chose a path toward healing.
As we re-evaluate what is important in our lives, relationships and health this holiday season, let us be inspired by the examples of others who have clearly responded to challenging stimulus with attitudes of helping, healing and gratitude.
Replacing toxic emotions with positive attitude may just be the least expensive, yet most effective remedy for the challenges we currently face.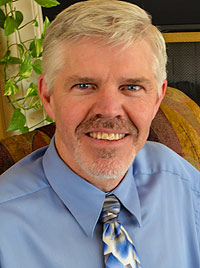 Explore additional topics from Dr. Godby, ND, MA at Natural Wellness.
As a naturopathic doctor for the last 18 years, I have witnessed the power of a preventative lifestyle and naturopathic medicine to transform the health and lives of thousands of patients.
Sacramento Naturopathic
2530 J Street, Suite 100
Sacramento, CA 95816
Phone: (916) 446-2591
sac-nd.com/dr-dennis-godby-nd-ma
Roseville Today is locally owned & community supported.
(20+ years strong)
Welcome to the brighter side!