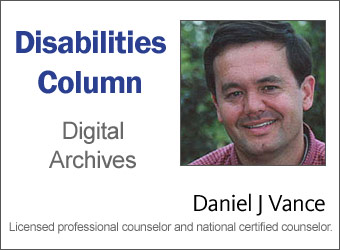 The Miracle League began in the 1990s in Georgia as a baseball league for children with disabilities. The kids play on accessible fields and have special rules. The League now serves 200,000 children and young adults in 250 affiliate organizations throughout the world.
Teresa Hooper reads this column in the Grand Island (NY) Dispatch. Hooper had proposed an accessible playground for her city four years ago, but funding fell through. Her mother then introduced her to Fran McMahon, a restaurant co-owner who was raising four children with disabilities. Since then, Hooper and McMahon have been working overtime trying to start their own Miracle League.
Hooper's connection to children with disabilities came through a relative. "My 10-year-old niece Ellie has a huge personality, one that can light up a room," said 43-year-old Hooper in a telephone interview. "At her birth, doctors gave her only 20 minutes to live. She has only partial lung capacity on both sides of her lung and she uses a wheelchair. She is a miracle in itself." Hooper has a 7-year-old son anxious to become a "buddy" by pairing up with Ellie or another child with disabilities during Miracle League games.
The Grand Island field should be ready by August 1. "The (accessible) field itself would cost $500,000 to build if we had to pay every penny," she said, "but we have some extremely generous businesses donating machinery, time, and materials." The Buffalo Sabres NHL hockey team and former players have donated $150,000. The Grand Island Lion's Club provided a matching grant. Checks arrive almost daily. The national Miracle League organization has helped in many ways.
An accessible field is an absolute must. Kids with mobility disabilities and/or those using wheelchairs or walkers can't move safely over dirt, grass, and bases. The Miracle has special rules, too. Every player bats and scores once each inning, the players are always safe, each player gets a "buddy" helper, and both teams win.
Her city has about 100 kids ready to play. She said, "We had a benefit dinner on March 12. Some parents brought their children just to introduce them to Miracle League. While watching the videos, many parents just sat there and cried. The kids want to play. My niece is so excited. Every couple days, she calls me to ask, "Has it started yet?"
Roseville Today is locally owned & community supported.
We have NO affiliation with print, politics or corporate media.
Now in our 20th Year!