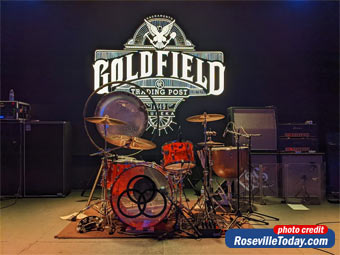 Downtown Roseville looks to energize local music scene
Roseville, Calif. – Goldfield Trading Post is working hard to energize the Downtown Roseville music and entertainment scene. Goldfield is conveniently located at 238 Vernon Street with easy access to plenty of nearby free parking, eateries and cold brews.
Offering an excellent opportunity to enjoy live music and a night out locally, it's also terrific way to help support and re-energize Downtown Roseville. From jazz and pop to rock, metal and country, there's a something that will appeal to all music fans!
Tickets and showtimes are available on Goldfield Trading Post website.
2022 Goldfield Trading Post Schedule
May 18: Dying Fetus
May 20: Spite
May 21: Strangelove – Depeche Mode Experience
May 26: Weyes Blood
May 27: Yachtley Crew
May 28: George Michael Reborn
May 29: Loudness
June 4: Jon Wolfe
June 10: Nonpoint
June 17: Gimme Gimme Disco
June 18: EMO Night Brooklyn
June 19: Trapt
June 24: Rings of Saturn
July 1: Hollywood Crue: Motley Crue Tribute
July 2: Dressed to Kill: A Tribute to KISS
July 12: Paul Cauthen
July 16: Forejour: A Tribute to Foreigner
July 18: Tiny Moving Parts
July 19: Melvins
July 25: Enterprise Earth
Aug 5: Pop Evil
Aug 16: Giovannie & The Hired Guns
Aug 19: Deicide
Aug 27: Corduroy : The Pearl Jam Experience
Sept 28: Michael Schenker
Oct 21: Last in Line
Oct 23: D.R.I.
Travel & Business
Roseville Today now scheduling feature coverage!
We ♥ where we go, we go where we ♥
Live light, travel light, be the light.
»» Inquire about coverage for your destination, business, or event