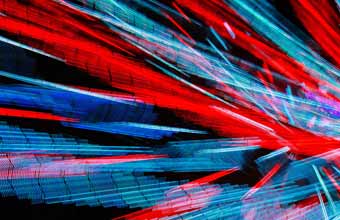 The Rocklin Police and Fire Departments are looking for some good men and women to become volunteers. Volunteers play a key role in helping the police and fire department provide a high level of service to the community.
The requirements to become a volunteer are:


minimum 18 years of age

good moral character

no felony or recent misdemeanor convictions

work well with others

work with minimal supervision

sound judgment and decision-making

commit to a minimum of 3 years of service


There is no requirement to reside in Rocklin. However, volunteers working in a Fire Support assignment are required to live in Rocklin to facilitate a timely response to fires.

The Police Department currently has openings in Patrol, Records & Front Counter, Child Safety Education, and Code Enforcement. Rocklin Police Volunteers serve as extra "eyes, ears, and helping hands" but do not engage in contacting, detaining, or arresting suspicious persons or criminals. Volunteers are not sworn officers and have no powers of arrest beyond those of any private person.

The Fire Department has openings in Fire Administration – Office and Front Counter Clerical Support, Fire Prevention – Child Safety Seat Installation and Hands-Only CPR Instruction, and Fire Support. Fire Support Volunteers do not fight fires, but do assist firefighters at fire scenes by filling air bottles and getting units back into service.

We are also seeking a Volunteer Chaplain to assist the police and fire department. In addition to the requirements listed above, chaplain applicants must have formal ordination as clergy by a recognized religious denomination or faith group, a minimum of 3 years (90 semester hours or 120 quarter hours) of formal theological education at a recognized and credible institution of religious education, 5 years of full-time pastoral experience, appointment by a recognized chaplain endorser of the applicant's own denomination or faith group, and appropriate professional references.

The volunteer hiring process includes a volunteer application, oral interview, background investigation, warrant check, Live-Scan fingerprint check and completion of a Volunteer Academy. The Volunteer Academy is mandatory for all new volunteers. The academy starts on Tuesday, August 26, 2014 at 6:30 p.m., and will meet on 10 consecutive Tuesday evenings and two Saturdays during the day.

People interested in joining the volunteer program should contact Michael Nottoli at michael.nottoli@rocklin.ca.us or (916) 625-5416 by Friday, March 7, 2014. Application packets will be distributed at a special orientation meeting at the Rocklin Police Department on Monday, March 24, 2014, at 6:30 p.m.