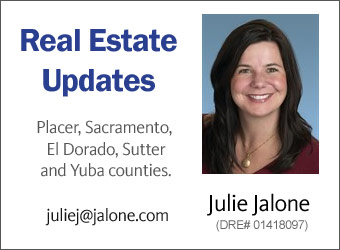 Roseville, Calif. – Have you ever wondered what your real estate agent is doing when they are not with you?  In the occasionally confusing, hectic and stressful environment of buying and selling, what is your agent doing behind the scenes?
For every hour an agent spends with their client, he or she will spend an average of nine hours working on your behalf. We do this because we only get paid if and when the sale closes. Unlike attorneys who bill by the hour, we can work many hours for nothing if a sale falls through. This is the business we work in.
To give you an idea of what agents are doing here is a list of some of the things we do when we are not with a client:
Online Property Shopping
This is more than just looking at the photos, many agents spend an hour or two each day researching properties, looking at listing for clients and maintaining their knowledge of the market. Right now I have a client who is looking for a very specific property. She wants to live in Folsom or El Dorado Hills and needs a separate living area including a kitchenette for her mother-in-law. This means regular searching so we don't miss a house which matches these and other requirements. We have been looking for 6-months and have not found the house yet.
On the Road
Often when you find a listing for a client or prospective client you need to go beyond the pictures and description and go out and view the house in person.
Marketing Meetings: Most Realtor associations have weekly marketing meetings where agents can meet and present their listings. This is an opportunity to provide information about a listing you are selling and/or to find the property you have been looking for.
Marketing/Advertising
This includes a wide range of activities from general advertising to very specific individual out reach. In my business we spend time maintaining our websites, social media, weekly email to my data base of clients and prospects, flyers, pop-by gifts, anniversary emails/cards and monthly newsletter to just name a few. Then you have the time and expense of marketing individual listings. It can take a full day just to get a house on the market and then you start the promotion.
Offers, Counteroffers and Addendums
Creating and executing a contract is a vital element of what agents do but as important is the negotiations that go on between agents setting the stage for the documents which will take verbal agreements and make them into the contract. Once in contract there may be other elements of the transaction which demand addendums. In a recent transaction, we went through three iterations of the Request for Repair and responses before a final agreement was reached and documented. It is time consuming work and so is keeping track of what is going on in each transaction.
Other Documentation
If you have bought or sold real estate in the past few years you know there are more documents than you can imagine. Most of these are required, some are to protect and other seem like a waste of time such as signing a receipt to confirm you received a receipt. Although most of these documents and disclosures are now all electronically created, they are still take time to complete, send out for signature and track.
Communication with Others
In addition to the obvious participants, buyer, seller and their agents we almost always have the lender, escrow officer, inspector, appraiser and their assistants. Keeping this group informed and "pulling in the same direction" is often one of the most significant challenges of a successful closing.
Inspections
Good agents represent their clients at inspections and occasionally for an appraisal. This provides the agent with first had knowledge of what is going on and allows them to communicate findings quickly to their client. Most home inspections take about two hours not including drive time.
Fire Control
No, we are not trained firemen, but often spend a considerable amount of time "putting out fires." These can range from relatively simple things to complex legal situations. Recently we had to track down an ex-wife who was still shown on the preliminary title report and convince her to sign documents allowing her ex-husband to sell the property. We did this because she would not talk directly to the ex. We found her on Facebook, living on the East Coast. Not all sales go smoothly and it is our job to shield our client from drama unless they need to know.
Sure there is more we do as Realtors but this list gives you an idea of what we are doing when not with a client.  What I have learned about being a Realtor is it is not as easy as it looks.
Julie Jalone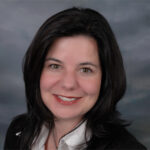 If you or someone you know is considering buying, please feel free to contact me MagnumOne Realty office in Roseville at (916) 276-6883 and email at [email protected].
We specialize serving the needs of buyers and sellers of homes in the Roseville and Sacramento area including Sacramento, Placer, El Dorado, Sutter and Yuba counties.
DRE# 01418097
Roseville Today is locally owned & community supported.
(20+ years strong)
Welcome to the brighter side!