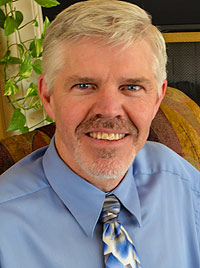 If the new season inspires you to spring-clean your home, you may want to add "spring cleaning" for your body as well!
Just as you wouldn't spring clean your home without first taking out the garbage and clearing out the clutter, neither would I recommend you attempt to revitalize your body without taking out the trash -detoxifying (cleansing) your body from internally and externally produced toxins.
The majority of the chemicals that find their way into our body get stored in fat.  Unfortunately, they don't stay there.  The stored toxicity eventually works its way into general circulation where it is a significant cause of disease and accelerated aging.
Toxicity affects the body as: 
Functional changes manifesting as poor health with symptoms such as fatigue, headaches, mood swings, memory loss, muscle pain, apathy, weight problems and depression.
Pathological changes manifest as actual diseases such as: cancer, autoimmune diseases (i.e. rheumatoid arthritis, MS, and 65 or more others), atherosclerosis, chronic fatigue, learning disorders, eczema, infertility, fibromyalgia, panic attacks, Parkinson's disease, Alzheimer's, tinnitus, arthritis and digestive problems, and many others.
The body has evolved an intricate system to deal with toxicity.  Unfortunately, it did not evolve to deal with the enormous burden that modern life has placed upon it.
Toxic compounds that the body is unable to detoxify and eliminate build up in the body, especially in the extracellular matrix and fatty tissue.  Functional detoxification focuses on cleansing and supporting these tissues.
The major organs of detoxification the liver/gallbladder, lymphatic system, digestive tract, kidneys and skin.
The liver plays a number of different roles in detoxification:
Blood Filtration. Every minute, approximately 60 fluid ounces of blood flows through the liver from the intestines to remove 99% of the bacteria and other toxic compounds in the blood before it is able to reach general circulation. Liver damage will compromise blood filtration.
Bile Production and Secretion. The liver produces about 30 fluid ounces of bile per day, which is a carrier for cholesterol and fat-soluble toxins. Adequate dietary fiber absorbs bile in the intestines where it is eliminated. A low fiber diet allows these unbound toxins to be reabsorbed.
The biotransformation of toxic substances by a complex system of interrelated enzymes. The process occurs in two phases. Toxic compounds neutralized in these phases include: pesticides, herbicides, drugs, toxins from the gut, hormones and inflammatory chemicals.
 Next month's article will focus on the two phases of liver detoxification and how to balance them, and how the other 4 major organs mentioned above detoxify.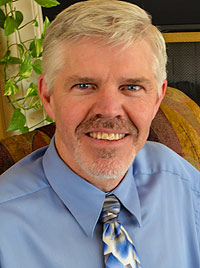 Explore additional topics from Dr. Godby, ND, MA at Natural Wellness.
As a naturopathic doctor for the last 18 years, I have witnessed the power of a preventative lifestyle and naturopathic medicine to transform the health and lives of thousands of patients.
Sacramento Naturopathic
2530 J Street, Suite 100
Sacramento, CA 95816
Phone: (916) 446-2591
sac-nd.com/dr-dennis-godby-nd-ma
Roseville Today is locally owned & community supported.
(20+ years strong)
Welcome to the brighter side!