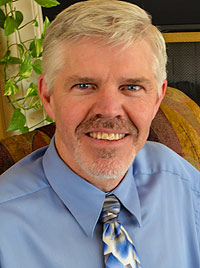 Condition is 100% curable
The celiac disease (CD)/gluten intolerance (GI) good news is that this condition is 100% curable – if one is willing to avoid all gluten, permanently – 100% of the time! 
 
Gluten is found in wheat, spelt, rye, barley and possibly oat and other grains and can be present in many commercially-prepared foods, including some sausages, beer, cereals, lunch meats, vegetable gums, malt flavorings or soy sauce. 
 
The bad news is that most patients and physicians are not fully aware of the magnitude of gluten-related problems.  So, despite our nation's advanced medical technology, adequate testing is not being performed, resulting in years to decades of delay, sometimes resulting in irreversible damage, and premature death – merely from eating a food that is highly recommended by most nutritional/governmental bodies. 
 
"It is a historical misconception," says Dr Tom O'Bryan that "gluten sensitivity is regarded as a disease of the small intestine."  It is not widely known that gluten-related symptoms and conditions can affect any organ system. 
The National Institutes of Health (NIH) issued a consensus statement that Celiac disease is significantly under-diagnosed and may affect 3 million Americans (1 percent of the population); however, another estimated 5 percent have gluten intolerance.
The NIH panel called for greater physician and public awareness and earlier testing.
The following is only a partial list of symptoms and conditions associated with CD/GI that warrant celiac testing:
Autoimmune (AI) and thyroid disorders: Autoimmune conditions are 10 times more likely in CD – the likelihood of acquiring an AI condition is directly proportional to the duration of gluten exposure. CD is more likely in Type 1 diabetes and AI thyroiditis, also AI hepatitis and Sjogren's. CD increases risk of thyroid papillary carcinoma three-fold.
Neurological and behavioral conditions: Alzheimer's, Parkinson's, multiple sclerosis, migraine headaches, peripheral neuropathy and childhood developmental conditions, such as autism and ADHD – also show strong sensitivities to wheat. About 70% of children with untreated CD and ADD show exactly the same abnormal brain wave patterns; untreated CD in children/adolescents increases prevalence of disruptive and depressive behaviors.
Musculoskeletal condiitions: Osteoporosis, diffuse musculoskeletal pain, muscle pain
Schizophrenia: common in CD patients, and rare in cultures where gluten grains are rarely eaten. Antibodies sometimes enter the brain, potentially causing irreversible damage, epilepsy, and progressive neurological disorders.
Liver and gall bladder: Individuals with CD have a 2-6 fold increased risk of developing liver disease. Reversible, gluten-related liver damage has been called Celiac Hepatitis and can reduce gall bladder emptying after meals.
Young children: Slow to develop, failure to thrive, chronic diarrhea, projectile vomiting and abdominal bloating.
Older children: May be cranky, have difficulty concentrating, irritable, personality changes, and poor memory
 There is a Celiac Disease monthly support group in Sacramento.  Please contact Diane at 916-483-8546 for more details.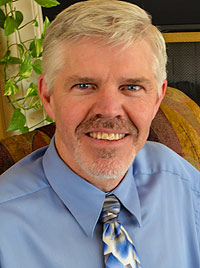 Explore additional topics from Dr. Godby at Natural Wellness.
Roseville Today is locally owned & community supported.
(20+ years strong)
Welcome to the brighter side!