Placer County New Home Builds
Roseville, Calif.- Hello, future homeowners and Placer enthusiasts! It's Julie, here to guide you through the thrilling maze of new home developments sprouting in our neck of the woods.
If you've been daydreaming of that fresh home smell or pristine streets waiting for their first chalk masterpieces, this one's for you!
A Glimpse into Placer's Blooming Developments
With Placer County as one of its shining stars, the Sacramento region has seen a surge of new housing developments. These aren't just houses but communities designed for modern living, fostering connectivity, convenience, and a sense of belonging.
Why Consider a New Development?
Modern Design & Amenities: Think smart homes, energy efficiency, and shared amenities like parks, pools, and maybe even a community garden.
Customization: Some developments allow buyers to pitch in their design preferences before construction wraps up.
Future Growth: Newer communities often lead to future infrastructural developments like schools, shopping centers, and transport hubs.
3 Key Developments to Keep an Eye On:
Tips for Prospective Buyers:
Research Future Plans: Understand future regional development plans to gauge potential appreciation (or the opposite).
Visit at Different Times: Drop by your potential new community during weekdays, weekends, mornings, and evenings to get a holistic feel.
Check Connectivity: Assess proximity to workspaces, schools, shopping, and entertainment.
Homeowners' Association (HOA) Details: Understand any existing or planned HOA fees and restrictions.
Julie's Golden Tip:
Navigating a new home site can seem straightforward, but there's more beneath the surface than meets the eye. Venturing into these sites without a knowledgeable realtor can leave you at a disadvantage. Realtors offer a wealth of industry insights, can help ensure you're getting the best incentives, and can advocate for your best interests when working with builders with their own sales agents. Simply put, having a realtor by your side levels the playing field, ensuring you're making informed decisions every step of the way.
Peering into Placer's Property Crystal Ball:
With Sacramento's expanding footprint and an increasing demand for a blend of suburban peace and urban amenities, Placer's new developments are more than just a temporary buzz. They signify a lasting trend, creating spaces for new memories, communities, and growth.
Wrapping Up:
Placer's new home developments aren't just brick and mortar; they're about creating lifestyle ecosystems. If you're considering making a leap into one of these shiny new neighborhoods or just need more intel on the Sacramento region's property developments, you know who to call!
Stay informed and dream big,
Julie
Julie Jalone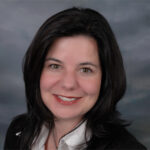 If you or someone you know is considering buying, please feel free to contact me MagnumOne Realty office in Roseville at (916) 276-6883 and email at [email protected].
We specialize serving the needs of buyers and sellers of homes in the Roseville and Sacramento area including Sacramento, Placer, El Dorado, Sutter and Yuba counties.
DRE# 01418097
Roseville Today is locally owned & community supported.
(20+ years strong)
Welcome to the brighter side!