The Roseville Galleria fire is continuing to billow flames and huge plumes of black smoke and is showing no signs of being under control despite earlier reports.  Roseville Fire Department reports that the fire is spreading rapidly and the fire department is now in a defensive posture. The arson suspect  (
Alexander Corney Pigee, 23)
who earlier barricaded himself inside GameStop is in custody. No injuries have been reported.
More information will be posted as it becomes available.
The Westfield Galleria at Roseville Shopping Mall,  an upscale shopping destination located in Roseville, Calfornia. The Galleria features over 1 million square feet of shopping with over 200 stores.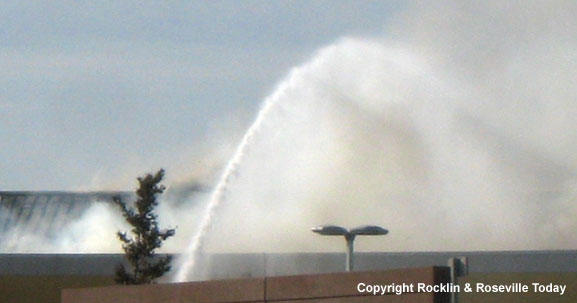 Despite initial reports of containment, the Roseville Galleria fire rages out of control.
The SWAT Team rides aboard vehicle to secure the Galleria.
The SWAT Team prepares to secure the Galleria as Roseville Police secure entrances.
The Placer County Sheriff's help keep the eager press at bay.