Concert Experience Ranks Among the Very Best
Mountain Winery Concert Schedule 2022
Saratoga, CA- Perched in the hills overlooking Silicon Valley lies one of California's most esteemed and spectacularly beautiful concert venues.
The Mountain Winery should be considered for a must-visit destination for every serious concert fan.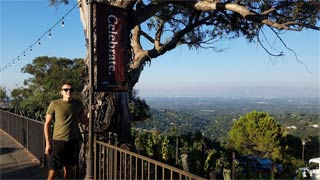 Each year, The Mountain Winery, a splendid excursion in its own right, hosts top music acts at one of our favorite concert destinations.
Consider spending a day or two in the area to enjoy outdoor activities, downtown dining and shopping prior to catching a show.
"In addition to the amazing scenery and activities, the weather typically hovers near perfection."
Mountain Winery Concert & Entertainment Schedule
The 2021 concert season has concluded, we'll see you in 2022!
For tickets, dinner packages and special offers visit http://www.mountainwinery.com/concerts