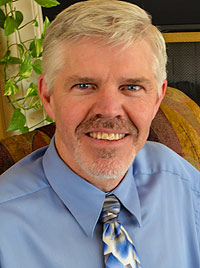 When life hands you lemons, walk to the lemonade stand
Sacramento, CA- My purpose in writing this column is to inspire you to increase your daily exercise/movement, to do a combination of: yoga, stretching, push-ups, strength development, bicycling, and/or walking to reap the hundreds of benefits of movement. Walking, I would argue, is the most basic and practical form of movement, but, it is so simple, it can be easily overlooked. I believe almost every American could benefit from walking more. The average American walks 2,000 steps per day, while the average Amish farmer, walks 14,000 to 16,000 steps per day.
I begin with my own story so that you understand the passion from which I speak: a runner of 46 years logging approximately 60,000 miles. I am now a walker.
Lifetime of Running
Long distance running has been the most consistent activity of my life. Telling you that running has been a critically important part of my psyche since my teenage years would be a serious understatement. If one were to ask almost any naturopathic doctor (ND) in the country about what they knew about their colleague, Dennis Godby, they would mention my love of running and how I have used running to promote causes near and dear to my heart.
I must help you understand how strongly I have felt about running. 4 years after ND graduation, in 2009, I started the movement/organization, The Run: Advancing Naturopathic Medicine in ALL 50 States, with the goal of using running to raise awareness of naturopathic medicine across the USA. I had previously run across the USA in 1984-1985 to protest USA policy in Central America. Just to emphasize my love of running, and exercise in general, in 1978, as an exercise physiology and nutrition student, to promote these themes, I completed an unsupported, solo run in from Corvallis, OR to Calgary, Canada, 1,420 miles, averaging 39 miles a day. Why? I wanted to: make a bold statement, put my body on the line, make a difference in the world, and challenge the limits of human endurance.
The MRI results
But, one chilly evening, in October, 2018, everything changed! While running home from my Mid-town Sacramento office, I began feeling knee pain about 4 miles into the run, with two miles left to reach my house and destination. I initially thought I would be able to run out the "stiffness," since I had "never" had knee pain before, but, nevertheless, the pain persisted, and intensified. After another mile of running, I realized that my knee, for the first time, was actually injured, and I had no choice but to walk home. An MRI revealed a tear of the lateral and medial menisci. I have run little since then.
But this story isn't about running, it's about walking, adapting, being resilient, not making excuses, being determined, and setting an example for my patients. Attitude is everything so, my while emotionally distraught about losing my beloved running, from literally, one mile to the next, I decided to "light a candle" (walk) than "cursing the darkness" (complain about running injury) in the most emphatic way possible.
Prolozone Therapy and the Healing Process
While treatment with PRP and Proloozone therapy made a significant difference in my healing, I cannot yet run. Martin Luther King, JR, said, "if you can't run, walk, if you can't walk, crawl, but for God's sake, keep on moving forward." This has become my motto.
Now, at EVERY opportunity, and I mean, every opportunity, I walk. But, extensive walking is a recent phenomenon. Before my injury, if I could run, I would always run instead of walk. I couldn't help it. While I have always been a runner, and active my entire life in many other activities, such as hiking, swimming, bicycle commuting, after opening my medical practice in 2005, and sitting more throughout the day, I began to have lower back problems. You may have heard the saying, "sitting is the new smoking." Research shows that sitting all day, even if exercising vigorously before or after work, is still a significant risk factor for early death. Now, I rarely sit. In fact, if my wife approved, I would probably get rid of some of the chairs in the house to have more room for walking.
This year, inspired by the meniscus-torn knee not hurting while walking, I have been able to average twice as many steps per day throughout the month as I did when I was running with a healthy knee. To be able to double the distance, from walking to running, I must now quadruple the amount of time as I did when I was running. In order to accommodate my new "routine" into my daily schedule I reprioritized a few things and quickly honed my multi-tasking skills.
When I look back on my walking steps/running miles for the several years prior to my injury it's hard to believe how few steps I averaged on a daily basis. While I would run 6-7 miles home in the evening, and 6-7 miles back to work, 2 x a week, and with hiking and other activities, my daily walking step averages for 2015 were: 9,529; 2016: 8,748; 2017: 7,463; 2018: 9,113; 2019: 10,151; 2020: 15,300. This month of August, I will average 19,000 steps/day, despite the horrid air quality for the last several weeks due to the California fires.
While the importance of aerobic activity, such as walking, running, cycling, etc. has often been downplayed in recent years by "experts" who tout other forms of exercise as the key to health and longevity, a recent study in the Journal of American Medical Association (JAMA) begs to differ. The long term study found that, compared with taking 4,000 steps per day, a number considered to be low for adults, taking 8,000 steps per day was associated with a whopping 51% lower risk for all-cause mortality (or death from all causes). Taking 12,000 steps per day was associated with a 65% lower risk compared with taking 4,000 steps.
Learn More » Higher daily step count linked with lower all-cause mortality
Now, almost 2 years after the injury, one of my major health priorities of the day, besides eating healthy food, getting enough sleep, managing stress, etc., is how to fit in my daily steps with a mostly sedentary job and working long hours. So I walk where I am, in my 10×10 office answering emails, talking on the telephone, watching the evening news or NBA basketball, brushing my teeth, planning my day, listening to virtual medical conferences, listening to educational videos, reading a book, texting, messaging, doing social media, walking to the store, etc.
I thoroughly enjoy being in the outdoors, especially running in scenic areas, and swimming in beautiful lakes. The many memories of doing so have filled my life, and it was a great ride. To have to end running, my "vehicle" for: fitness, adventure, determination, discipline, exhilaration, endorphins, being at one with the world, to carry my message, to see North America at 6-7 miles an hour, was crushing. To be honest, I prefer running over walking in many ways, but walking has become my pleasurable replacement activity and I have grown to appreciate its many advantages, for example, walkers can: do "dates" with their significant other, meet with friends to walk and talk, explore areas with children, commute to work, adventure out when traveling, grab a walking staff and go hike, easily meander through the streets of a new city or small village, or develop a walking plan for weight loss. Best of all, there's no out of pocket expense and affordable for everyone.
Consider Finding or Creating Your Own Home Exercise Program
Exercise can be done anywhere and I am living proof of that. You don't need a gym. People often make excuses as to why they don't exercise. It's too: hot, cold, smoky, dark, scary, dangerous, polluted, etc. Walking at home, or in your office, or in public places (especially after re-opening with COVID-19) can be a great solution. It will also tell your loved ones: your children, spouse, parents, etc. that you don't make excuses. That literally if there is solid ground you will be walking.
Two things that have been extremely important in my daily walking regime are: an i-phone that comes with the heart app that records steps walked (and there are many other ways to record steps) and the second, is always having a phone charger available to ensure that the phone is always charged and recording steps. Recording steps throughout the day, on whatever device, keeps me, and most others motivated to try to get in more. Without a step counter, walking is still fun, but it is harder to stay motivated and know how you are really doing in your walking program.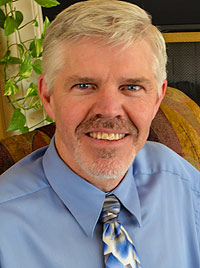 Explore additional topics from Dr. Godby at Natural Wellness.
Roseville Today is locally owned & community supported.
We have NO AFFILIATION with print, politics or BIG media.
(20+ years strong)
Welcome to the brighter side.