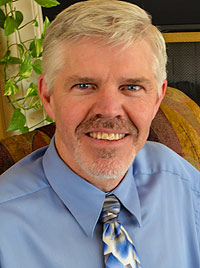 How chemicals may affect your health
Sacramento, CA- Our bodies absorb or ingest toxins on a daily basis from our: food, air, homes, water, drugs and medications, which dramatically affect our health.
The EPA conducted studies on various environmental toxins stored in human fat (where the majority of chemicals that enter the body are stored). One hundred percent of the human fat biopsies studied contained: un-detoxified styrene residues, dioxin, xylene, and 1,4-dichlorobenzene.
Styrene is a proven cause of at least 19 neurotoxic symptoms, including unprovoked mood swings and brain fog. Dioxin and benzene are potent causes of cancer and leukemia, respectively. Xenoestrogens are a group of chemicals that can mimic estrogen or can disrupt the hormonal system, potentially causing impotence, hyperactivity and hypothyroid and many other symptoms and conditions.
The stored chemicals in our fat eventually find their way into general circulation, which become a significant cause of disease and rapid aging, mimicking any disease or symptom – Alzheimer's disease, autoimmune diseases, cancer, degenerating disks, depression, diabetes, fatigue, fibromyalgia, high blood pressure, infertility, memory loss, obesity, panic attacks, Parkinson's, and scores of others.
Symtoms of liver toxicity
A few symptoms of liver toxicity include: yellowish skin color, bitter taste in mouth, headaches, irritability, dark circles under eyes. Kidney toxicity symptoms include: a strong urine odor, skin itching and eruptions and frothy urine. A compromised immune system may include: frequent infections and colds, night sweats, allergies. Common digestive problems are: bloating, bad breath, undigested food in stool.
Detoxify process
Our bodies must be able to detoxify, or neutralize toxins from the external environment, as well as those produced within our own body.
This process takes place mostly in the liver, and consists of two phases. Dr. Dicken Weatherby, ND, describes the process: In Phase 1, toxins are activated, which means they are altered in such a way that carrier molecules (Phase 2) are able to transport them out of the body.
Here's an analogy. Visualize bagging your garbage in your home and bringing the garbage to the street. Phase 2 is when the garbage truck comes by, picks up your garbage and hauls it away. Both phase 1 and 2 detoxification must function adequately so that toxins are able to be neutralized and the two phases must be in balance with each other so that the activated compounds from phase 1 cannot accumulate in the body and cause damage.
One of the most effective and least expensive ways to test the liver's capacity for detoxification is the comprehensive detoxification test which uses three common substances, to challenge the liver's detoxification ability using urine and saliva samples.   These tests are extremely helpful in determining the most effective treatment for each individual.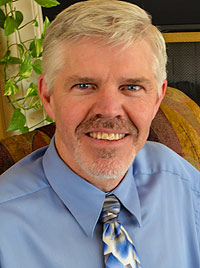 Explore additional topics from Dr. Godby at Natural Wellness.
Roseville Today is locally owned & community supported.
We have NO AFFILIATION with print, politics or BIG media.
(20+ years strong)
Welcome to the brighter side.