grateful dead

-

search results

If you're not happy with the results, please do another search
Folsom, Calif.- The annual Grateful Dead meetup at the movies is scheduled for two nights, Nov 1 & 5, 2022. Deadheads will take a trip back 50 years back in time and space for the Grateful Dead's April 17, 1972 performance at Tivoli Concert Hall in Copenhagen, Denmark
Percussionist to discuss Woodstock music festival SANTA ROSA, Calif. -On Saturday, August 3, the Charles M. Schulz Museum and Research Center welcomes the Grateful...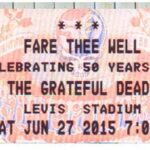 Deadheads Annual Concert Movie in Roseville Roseville, CA- The annual gathering of Deadheads takes place tonight, August 1, 2018 in Roseville. Grateful Dead Meet-Up at...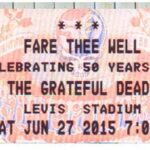 Tonight in Chicago, the final show of Fare Thee Well, a celebration of 50 years of Grateful Dead's music takes place at Soldier Field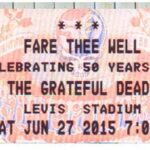 The Grateful Dead roll through a 10-minute version of Throwing Stones from Hampton, VA in October of 1989.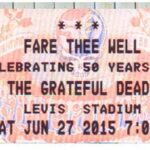 A return to 1972 across the pond at Wembley Empire Pool find The Dead ripping through a scorching version of One More Saturday Night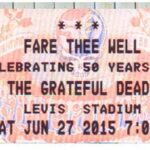 We're like licorice. Not everybody likes licorice, but the people who like licorice really like licorice." ~ Jerry Garcia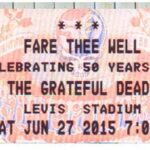 Truckin' opens the Fare Thee Well Run in Santa Clara, CA at Levi's Stadium on June 27, 2015. Full setlist.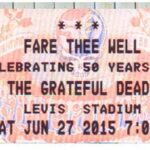 September 18, 1990. The Grateful Dead at Madison Square Garden performing To Lay Me Down.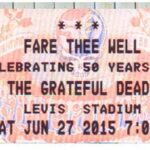 March 22, 1990. The Dead rolled into their 4th decade on another creative peak