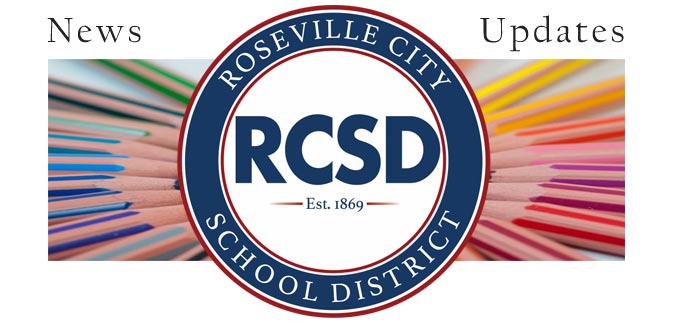 Creating strong foundations for success
Roseville, Calif. – As parents, we're always reminded of how seemingly brief interactions with our kids can make all the difference in their academic and socio-emotional success. We know that reading to our youngest little ones increases language capacity and literacy, coordinating playdates enhances social interactions, and quality nutrition can set them up for a lifetime of health. But did you know that regular school attendance has the most profound impact on your child's educational journey? When you make sure your child gets to school everyday and when you plan your family vacations around school holidays, you're not only helping to ensure their academic success, but also supporting the holistic development of your child.
Regular attendance provides a structured routine that instills discipline, time management skills and a sense of responsibility. These qualities serve as a strong foundation for future endeavors, ensuring your child develops the essential life skills necessary for success in higher education and the workforce.
Attendance
School is a vibrant community where children learn and grow alongside their peers. Regular attendance allows students to form friendships, collaborate on projects, and engage in extracurricular activities. These interactions promote the development of vital social and emotional skills, including effective communication, teamwork, empathy and resilience. By attending school consistently, your child becomes an active participant in shaping their own growth and contributes positively to the overall school environment.
This school year, establish an attendance goal with your student to help them compound the benefits of each school day. Check out our school year calendar to begin planning your year around your student's attendance goal: https://www.rcsdk8.org/districtcalendar.
Extended School Year
Over the summer, our special education students attend our Extended School Year (ESY) programs, which helps build upon their unique Individualized Education Program (IEP). ESY attendance helps combat the dreaded summer learning loss we know can impact all students during the summer months. We are so proud of the work our ESY students are doing this summer and know they'll take those skills into the next school year.
Free Summer Meals
As a friendly reminder, the free summer meals program continues to offer breakfast and lunches to anyone 18 years and younger through August 4 at Antelope Crossing Middle School (9:15-9:30 am, 11am-12 pm), Barrett Ranch (10-10:30 am, 12:30-1:30 pm), Cirby (9:15-9:45 am, 11:30 am-12:30 pm), Kaseberg (9:45-10:15 am, 12:15-1:15 pm) and Woodbridge (9:30-10 am, 12-1 pm) elementary schools. No registration required!
I wish you and your family delightful moments during these warm and sunny summer days. We eagerly anticipate the return of all students August 10, 2023, for the exciting start of the new school year!
Derk Garcia, RCSD Superintendent
Roseville Today is locally owned & community supported.
(20+ years strong)
Welcome to the brighter side!