Home Staging 2023 Edition
Hey there, fabulous homeowners and dream-house seekers,
Julie here, your go-to gal for all things homes in the sunny side of Sacramento (and beyond)!
If I had a penny for every time someone asked me, "Julie, should I stage my home before selling?" I'd probably be able to buy a few of those quirky, must-have home accessories! 😜
Diving right in, the home-staging debate has raged on for ages in the real estate realm, and today, we're about to spill the beans. So, pull up a chair, grab that design magazine (you know, the one you've been meaning to read), and sip on your favorite brew as we unwrap the enigma of home staging!
1: The Power of First Impressions
Who can deny the pull of a dazzling first impression? Ever strolled into a house and just knew it was the one? That's the allure of a perfectly staged backdrop. It's akin to donning that perfect dress for an unforgettable night out-confidence in every step!
2: The Wallet Factor
Now, I can almost hear the murmurs, "But Julie, what about the expense?" True, there might be costs, but let's pivot our view and see it as an investment. Figures (and my personal jaunts in home-selling) suggest that staged homes can command a heftier selling price. So, in essence, you're not just spending; you're strategically investing. Cha-ching! 🤑
3: The "But My Home Has Character!" Argument
Absolutely, it does! From the sweet laughter of birthdays to quiet evening toasts on anniversaries (and the occasional oops moments with wine). Every home has its unique essence. But remember, while you adore your personalized touches (hello, 70s inspired wallpaper!), buyers often lean towards envisioning their own tales in a neutral setting.
4: The Speedy Gonzalez Effect
It's no myth-staged homes are the speedsters of the selling world. It's like turbocharging your sale. Zoom zoom!
5: Trust in Your Realtor – The Julie Touch
Here's the deal. Having a realtor you deeply trust is pivotal. Before diving into the staging debate, I always suggest to my clients: let me come over, check out your place. Sometimes, a home needs a full-on staging transformation, while other times, it might just be a declutter and a good ol' clean-up. My aim? Save you time, effort, and yes, even money, by making the selling journey as seamless and efficient as can be.
6: The Julie Golden Tip
Still pondering? Here's a gem: If a full-home staging feels daunting, zero in on the key areas. The living room, the primary bedroom, and the ever-bustling kitchen. It's like the real estate mantra of "dress to impress"-only this time, it's your beloved home that's stealing the limelight!
In the end, it isn't just about staging. It's about sculpting an experience, crafting memories for potential buyers, and ensuring your home's best foot is always forward.
Questions? Thoughts? A sudden urge to chat about vintage wallpaper? Hit me up anytime!
Until our next homey rendezvous,
Cheers,
Julie
Julie Jalone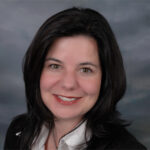 If you or someone you know is considering buying, please feel free to contact me MagnumOne Realty office in Roseville at (916) 276-6883 and email at [email protected].
We specialize serving the needs of buyers and sellers of homes in the Roseville and Sacramento area including Sacramento, Placer, El Dorado, Sutter and Yuba counties.
DRE# 01418097
Roseville Today is locally owned & community supported.
(20+ years strong)
Welcome to the brighter side!