When is the Best Time to Sell?
Hey there, it's Julie from MagnumOne Realty, and I'm excited to dive into a question that's been on many homeowners' minds: When is the best time to sell my house in 2023?
Now, I'll be the first to admit, there's rarely a "perfect" time to sell your home. The right timing often depends on your unique circumstances, but there are some strategies and tips that can help you make the most of your sale, no matter when you decide to take the plunge.
7 Strategies & Tips
Get a Professional Home Valuation (For Free!)
Before you even think about putting your home on the market, it's a great idea to get a professional home valuation. Why? Well, this will give you a realistic estimate of your home's current value. At MagnumOne Realty, we offer complimentary valuations because we believe that knowledge is power. Knowing what your home is worth and your equity position is the first step in making informed decisions about your sale.
Declutter and Stage Your Home
A clutter-free and well-staged home can make all the difference when it comes to attracting buyers. Take some time to declutter your space, packing away personal items, and tidying up. Consider hiring a professional stager if you want to go the extra mile. Remember, a clean and inviting home can leave a lasting impression.
Home Improvements and Repairs
Take a critical look at your home and consider making necessary improvements and repairs. Fix that leaky faucet, patch up any holes or cracks in the walls, and address any issues that potential buyers might notice. A well-maintained home not only looks better but also gives buyers confidence in your property.
Consider a Pre-Listing Inspection
Why wait for a buyer's inspection to uncover potential issues? Consider getting a pre-listing inspection. This way, you'll know exactly what to expect and can address any concerns before they become deal-breakers. It's all about being proactive and transparent.
Timing Matters
While there's no one-size-fits-all answer to the question of timing, some seasons can be more favorable for selling. Generally, spring and early summer tend to be popular times because the weather is pleasant, and gardens are in full bloom. However, keep in mind that with fewer homes on the market, your competition might be stiffer.
Evaluate Market Conditions
Keep a close eye on local and national real estate market trends. An experienced real estate agent can provide valuable insights into whether it's a buyer's or seller's market in your area. Market conditions can greatly influence your selling strategy.
Financial Planning
Don't forget about the financial side of things. Consider your own financial situation, including your mortgage, taxes, and any potential costs associated with selling your home. A well-thought-out financial plan can make the selling process smoother.
Remember, whether it's 2023 or any other year, selling your home is a significant decision. Taking the time to prepare your home, understand its value, and align your strategy with market conditions can help you achieve a successful sale.
And, of course, you don't have to navigate this journey alone. At MagnumOne Realty, we're here to offer guidance, expert advice, and support every step of the way. If you're thinking about selling your home in 2023 or beyond, don't hesitate to reach out for a free valuation and a personalized consultation. Let's make this year the year you turn your real estate goals into reality.
Stay Savvy,
Julie Jalone
MagnumOne Realty
P.S. Your dream of selling your home is closer than you think. Get started today with a free home valuation from MagnumOne Realty!
Julie Jalone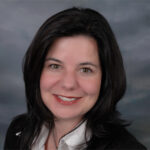 If you or someone you know is considering buying, please feel free to contact me MagnumOne Realty office in Roseville at (916) 276-6883 and email at [email protected].
We specialize serving the needs of buyers and sellers of homes in the Roseville and Sacramento area including Sacramento, Placer, El Dorado, Sutter and Yuba counties.
DRE# 01418097
related
Roseville Today is locally owned & community supported.
(20+ years strong)
Welcome to the brighter side!