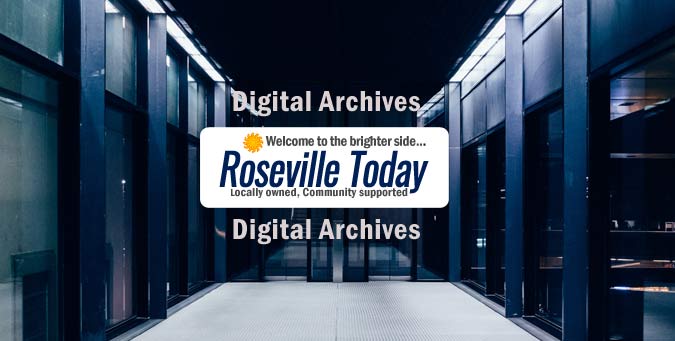 Roseville, Calif. – The City of Roseville announced additional water-use restrictions for Roseville water customers in light of Governor Brown's Executive Order and the May 6 State Water Resources Control Board's drought emergency action requiring increased statewide water-use reductions.
To meet the 25 percent statewide water reduction goal, City of Roseville customers are required to reduce water consumption by 28 percent over 2013. This will require the implementation of more stringent drought provisions.
For residential customers, the most noticeable change includes watering day restrictions for outdoor irrigation. Watering days for residential turf will be limited to two days per week, Monday and Friday only, before 10 a.m. and after 8 p.m. Commercial customers will have watering days limited to Monday and Thursday.
In addition to restricted watering days, Roseville will incorporate additional water-use reduction strategies to achieve more water savings:
Water waste is prohibited.
Washing hardscape is prohibited, unless for health and safety concerns.
New or expanded landscape is limited to drought tolerant trees, shrubs and ground-cover irrigated on a drip irrigation system.
Fountains, ponds and decorative pools must be drained (unless ponds contain fish.)
Covers are required for all new pools and spas.
Low volume drip irrigation systems that irrigate at less than two gallons per hour are exempt from day of week watering restrictions.
"We understand the severity of this statewide drought and we are calling on Roseville water customers to help reduce water consumption and manage this drought proactively," said Rich Plecker, director of Environmental Utilities. "This target is 8 percent greater than last year and will take time to implement. We are hopeful that we can achieve water savings in the coming months and encourage customers to take action now by assessing their water use and adjusting their irrigation timers."
Customers are encouraged to implement water saving strategies right now by:
Setting their irrigation controller to water only on the schedule watering days.
Understanding and tracking household's water usage by signing up for WaterInsight at Roseville.ca.us/Waterinsight
Fixing leaks
Reporting water waste at 916-774-5761 or Roseville.ca.us/waterwaste
City facilities and parks will also modify water use. To achieve sustained water savings, the City is already replacing ornamental turf at several park sites, and is in the process of expanding the use of recycled water, which irrigates many parks, golf courses and landscape medians, to include additional park facilities, including Mahany Park. Roseville Parks, Recreation & Libraries Department has also prioritized water use to maintain actively used recreation areas and a healthy tree canopy, important amenities for the many customers that use the park system for recreational purposes, while also balancing the need to reduce necessary water consumption.
Roseville customers successfully reduced water consumption by nearly 20 percent last year, and ranked among the top 12 percent of communities using the lowest amount of water per capita. In addition to water saving strategies, the City is actively seeking grant funding to bolster water supply reliability and augment funding for new incentive programs that encourage water-use efficiency.
Roseville Today is locally owned & community supported.
(20+ years strong)
Welcome to the brighter side!