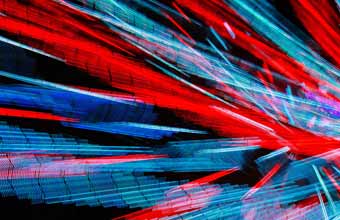 Roseville, CA,- Warmer than normal temps in Roseville and falling gas prices are good news for local residents taking to the road to kick off the 2018 New Year. For deal seekers, check out the latest low prices leaderboard for Roseville gas prices.
Sacramento, CA, January 2- Average retail gasoline prices in Sacramento have fallen 1.9 cents per gallon in the past week, averaging $2.91/g yesterday, according to GasBuddy's daily survey of 720 gas outlets in Sacramento. This compares with the national average that has increased 3.9 cents per gallon in the last week to $2.48/g, according to gasoline price website GasBuddy.com.

Including the change in gas prices in Sacramento during the past week, prices yesterday were 30.4 cents per gallon higher than the same day one year ago and are 11.9 cents per gallon lower than a month ago. The national average has increased 1.3 cents per gallon during the last month and stands 13.6 cents per gallon higher than this day one year ago.

According to GasBuddy historical data, gasoline prices on January 2 in Sacramento have ranged widely over the last five years:
$2.61/g in 2017, $2.57/g in 2016, $2.53/g in 2015, $3.54/g in 2014 and $3.46/g in 2013.

Areas in California and their current gas price climate:
Stockton- $2.92/g, up 1.2 cents per gallon from last week's $2.91/g.
Modesto- $2.90/g, up 0.4 cents per gallon from last week's $2.90/g.
Oakland- $3.10/g, down 0.5 cents per gallon from last week's $3.11/g.

"It's mostly a happy New Year as gas prices remain in the low-to-mid $2 per gallon range, but it's not quite as happy as could be as it's the priciest start to a New Year since 2014," said Patrick DeHaan, head of petroleum analysis for GasBuddy. "2017 wrapped up a fairly tame year, but keep in mind oil prices are among the highest we've witnessed in over two years, and we're in the middle of a severe cold snap, one which is likely to drive up demand for heating oil, propane and other petroleum products, which is certainly a bullish start to the year. GasBuddy's 2018 Annual Fuel Outlook, being released tomorrow morning, will be giving motorists a good look at what to expect in the year ahead. In looking at our own report card from our 2017 Fuel Outlook, we had forecast a yearly average gas price of $2.49 per gallon, and were less than 10 cents away from hitting it head on. Anyone who's got a tank to fill- whether gas or diesel- will want to stay in the know for what's coming in the year ahead."
About GasBuddy
GasBuddy is the technology company changing the way more than 70 million consumers find, purchase, and save money on gasoline. Founded in 2000, the original GasBuddy website was a pioneer in crowd-sourced information, leveraging technology, big data, and a passionate community that now connects more than 70 million users with real-time, accurate fuel pricing information as well as reliable reviews of gas station amenities and services. The app and website have the most accurate and real-time fuel prices at over 140,000 unique stations in the United States, Canada, and Australia and is the most comprehensive money-saving companion while on the road. GasBuddy is available on all mobile platforms. For more information, visit www.gasbuddy.com.