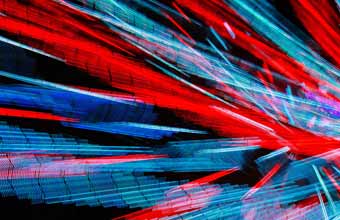 Everyone's invited to the Roseville Utility Exploration Center's fourth annual Celebrate the Earth Festival on Saturday, April 16 in Mahany Park, 1501 Pleasant Grove Blvd. This FREE family event, sponsored by Whole Foods Market in Roseville, runs from 10 am to 4 pm, giving visitors plenty of time to explore the festivals nine unique environmental zones.
Event Entertainment
Wild Things animal handler Gabe Kerschner will present some of his native woodland creatures, including a beaver, opossum, rattlesnake and turkey vulture during a live show on the main stage. Get your photo taken with some exotic creatures like an alligator, Burmese python, and ring-tailed lemur at Mutual of Omaha's Wild Kingdom booth. Catch a show by Dr. Solar, the region's only fully solar powered children's entertainer. Watch in awe as Roseville Electric's line crews perform climbing and safety demonstrations 35 feet in the air. Relax with a variety of music and dance performances throughout the day.
Kids and Family Activities
Create sculptures out of farm fresh vegetables at the Placer Arts AGROartÔ stand. Make a water cycle bracelet and solar bead necklace to take home at the City of Roseville's water and electric utility booths. Bring your favorite shirt to tie-dye in the Live Waste Free zone. Make a recycled art project to take home at reCREATE's mobile craft station. Get your face painted in the Clean Water zone. With so many children's activities to explore, they'll want to stay all day.
Enjoy Some Tasty Treats
When your tummy rumbles, head over to the food court and choose from some of our participating vendors, including Mexican, teriyaki, pizza, hot dogs, shaved ice, coffee and more. Don't miss the live cooking demonstrations running throughout the day, featuring local chefs preparing tasty treats and meals made from local farm fresh products.
Plug into the Latest in Electric and Hybrid Vehicles
Calling all auto enthusiasts – you won't want to miss this year's lineup of cutting edge electric and hybrid vehicles in the "Travel Green" zone, including a Tesla Roadster, Chevy Volt, Nissan Leaf, Toyota Prius and custom made electric pick up truck. Chat with the owners of these green machines and learn ways to lessen your environmental impact when you travel.
Planning Your Trip
Before you come, be sure to check the festivals website at www.roseville.ca.us/earthday for a complete lineup of event entertainment, parking suggestions – including the convenient new shuttle bus service from Woodcreek High School, an event map, list participating green vendors and more.