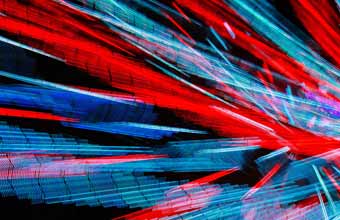 A series of recently deployed radar speed feedback signs are just the beginning in a citywide effort to reduce vehicle speeds in Roseville, while increasing safety for pedestrians and drivers.
Since December, six of the signs have been placed on streets near school zones across the City, and have achieved average speed reductions of 4 miles per hour or more. The displays use radar to show approaching motorists their driving speed, and will post a blinking numeral reminding drivers to slow down if they are exceeding the posted speed limit.
"Maintaining a safe and healthy community is a top priority for the City," said Rob Jensen, City of Roseville Director of Public Works. "These speed feedback signs are a great way to remind motorists to slow down in high-traffic areas where overall speeds could be exceeding the recommended limit, or creating a hazard to fellow drivers and pedestrians."
The speed feedback units were located near schools to increase safety in the school zones due to large numbers of youths before, during, and after school . The signs use radar to gauge the speeds of oncoming vehicles to alert motorists to their actual speed. The signs do not issue citations, take photographs, or record any data on motorists.
Four more signs are scheduled for installation in June, with a ten more slated for installation after July. The first phase of ten signs cost $83,118.75 and were paid for out of the City's General Fund.
For more information on the City of Roseville Public Works Department, go to www.roseville.ca.us/pw.


FEATURE EVENT DOWNTOWN LINCOLN