 We have all heard it and most of us have said it, this is a buyer's market. There are thousands of homes on the market, asking prices continue to decline and the number of active buyers is small. All of this should combine to make buying a breeze for homebuyers. My latest client buyers, Joe and Laura, found just the opposite.
Joe and Laura, a young couple getting married next summer, are looking for their first home. What they found were houses for sale where the seller would not or could not negotiate. For them, these are homes where the asking price and the mortgages on the property are close to being the same amount. This creates sellers who cannot afford to make up the difference if the selling price does not cover the loans and other costs associated with selling a house.
During these difficult times it is unfortunate that many homeowners are upside down, they owe more on the house than it is worth, or they have very little equity in their home. Homeowners may have gotten in this situation because they bought at the market peak and financed too much or they, like many, refinanced or took out second loans that allowed them to pull the equity from their home. It is unfortunate and I take no pleasure in hearing about these situations, especially when the homeowner finds themselves in a position where they must sell for a legitimate reasons.
Once on the market, to complete a successful sale, sellers must be in a position to negotiate with potential buyers. This means they should be fully cognizant of what they may be offered and how much they will net from the sale. In some cases the net amount is negative, meaning if they want to sell, they will have to show up at the title company with a check for the difference.
Realtors should also be counseling clients on the dynamics of a "buyers market" including making sure the seller understands that multiple and full price offers are not likely to happen. Buyers have been reading the newspapers too and have a mindset they should be able to make low offers and have them accepted. Again it is up to my profession to caution that this may not be a winning strategy.
Before we got Joe and Laura in contract we had two false starts where we were unable to reach agreement because the sellers could not go "lower." In both cases the amount they could not go below was within spitting distance of their asking price. In a market where buyers believe they should be able to negotiate a lower price, a seller who counters back at full price is not going to sell. And, by the way, it is not the buyer's fault the seller took a second mortgage to buy a boat. They had use of these funds and some it may need to be paid back if they really want to sell.
I have no statistical data to support this claim, but I am estimating that 30 percent of the homes on the market are owned by sellers who, for whatever reason, do not have the needed negotiating space on price to make a sale likely. The interesting fact is if these sellers removed their homes from the market it would be less of a buyer's market.
Prior to getting into contract, Joe and Laura we made offers on two other homes and in each case were willing to negotiate. Both of these offers turned out to be made to "We can't go lower" sellers. In one case the home was on the market because of a family squabble over how much rent the brother should pay his sister who owned the house. He refused to pay what she wanted so sis put the house on the market but was unwilling to accept an offer of $10,000 below the asking price because she would have to write a check for the shortfall. The Realtor later revealed she would have to sell at the asking price to avoid a shortfall.
In the second offer, we got to within $7,000 of the asking price on a home that was being sold so the wife could move closer to her family. A nice thought but hardly a must sell situation, so why put it on the market when you can only accept a full price offer? This couple's Realtor was even willing to lend them a portion of her commission to make the deal work but was told they couldn't afford to pay anything to sell the home. It was at this point I thought Joe and Laura might want to find another agent to represent them since I had not been able to get them into contract.
Fortunately there was a house on the market that we had seen in one of our earlier tours that they initially thought was a bit out of their price range. Now with more experience and a better understanding of what was on the market in their price range and knowing most likely they would have to spend some money making some initial improvements they returned to the higher priced home which is "move-in-ready" and made an offer. We had several counter offers going back and forth and settled on a price attractive to both buyers and sellers.
The message here is if you don't need to sell your home and/or you are so financially strapped that you do not have sufficient room to negotiate a selling price, don't waste your or others time. Sellers with unrealistic expectations are an anathema to the market.  In addition, Realtors, please make sure your sellers understand the reality of today's market and provide them with net amounts associated with various price points.  We should never hear, "The sellers just realized they will have to pay to sell."
Julie Jalone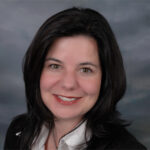 If you or someone you know is considering buying, please feel free to contact me MagnumOne Realty office in Roseville at (916) 276-6883 and email at [email protected].
We specialize serving the needs of buyers and sellers of homes in the Roseville and Sacramento area including Sacramento, Placer, El Dorado, Sutter and Yuba counties.
DRE# 01418097
Roseville Today is locally owned & community supported.
(20+ years strong)
Welcome to the brighter side!