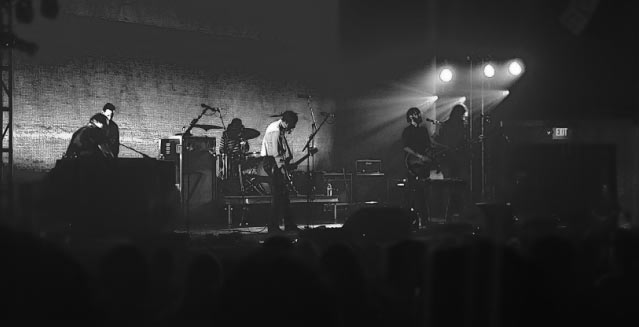 Greatest Year in Music History
Roseville, CA- An unofficial music mastermind group made up of an assortment of oddball characters, musicians and music enthusiasts meet each week at a secret location in Placer County to discuss and hash out music related disputes and questions over a few cold ones.
Arguing over the finer and trivial points of musical minutia solves little. However, it sure makes for a great time and you learn a bit in the process.
One of those ongoing discussions involves which year is the greatest year in music history. Over time, it's become the singular topic that has come closest to consensus among the group.
1971: The Greatest Year in Music History
For whatever reasons ascribed, 1971 was an incredible confluence for creative inspiration across the arts. A year filled with musical releases that are considered masterpieces. Infused across all genres of music, it is considered by many as the gold standard of creative years. We concur.
For fun, here's just a few reasons why we think 1971 rises head and shoulders above the rest.
1971 Musical Highlights
Led Zeppelin – Zeppelin IV
Outside of the Beatles, no rock band has sold more albums than Led Zeppelin. Zeppelin IV helped catapult them into super-stardom status.
The Rolling Stones- Sticky Fingers
The Mick Taylor years were the Stones artistic zenith and with an all star cast, Sticky Fingers became one of the greatest albums of all time.
The Who – Who's Next
The first time we heard this album, it sounded like a greatest hits album. It isn't, but yes, it's that phenomenal.
Yes – Fragile
One of the progressive albums that brought many rock fans into the fold with it's complex arrangements and out of this world style.
Crosby, Stills, Nash & Young – 4 Way Street
Recorded in 70 and released in 1971, this live album showcases the band in its prime just prior to Neil Young recording 1972's best selling classic, Harvest.
Carole King – Tapestry
This mega-selling masterpiece included James Taylor, Joni Mitchell and a long cast of talented musicians.
John Lennon – Imagine
Thank goodness we don't have to imagine.
More Classics from 1971
The Doors L.A. Woman
David Bowie – Hunky Dory
Jethro Tull – Aqualung
Faces – A Nod is as Good as a Wink…to a Blind Horse
Jimi Hendrix – Cry of Love
Pink Floyd – Meddle
Deep Purple – Fireball
Santana – Santana III
Elton John – Madman Across the Water
Sly & the Family Stone – There's a Riot Going On
Billboard Hot Singles 1971
https://en.wikipedia.org/wiki/Billboard_Year-End_Hot_100_singles_of_1971
Agree, Disagree?
With so many terrific years of music, it's no easy task selecting a single year. Briefly let us know which year you think deserves the #1 spot along with a few reasons why and we'll gladly include a few responses right here. Send Us Your Pick Here
Roseville Today is locally owned & community supported.
(20+ years strong)
Welcome to the brighter side!