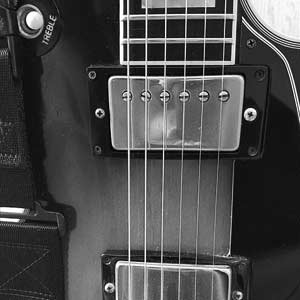 Patience required for these Epic Jams
Roseville, Calif. – We love the weekend and a good musical jam. This week our music staff fires up a playlist of songs that are a bit longer than the average corporate crafted pop ditty.
As with many lengthy musical forays, they can get a little spacey at times. They aren't the longest songs, but buckle up and put your helmets on.
These 10 songs clock in at over 2 hours total and can be access via Spotify playlist.
Songs Worth a Jam (5.19.17)
1. Sugaree – Grateful Dead 19 minutes, 18 seconds
Flawless jam. A Jerry Garcia classic with that granddaddy of jam bands from Hartford 1977. Fun fact: Placer County is home to quite a few deadheads.
2. Hear My Train a Comin' – Jimi Hendrix at 12 minutes, 9 seconds
A wailing version from the greatest blues player who ever lived. Still astonishing when you consider the vast body of creative work Jimi created in just a few short years.
3. Can't You Hear Me Knockin – Mick Taylor at 11 minutes, 14 seconds
We love Keith Richards, but music fans know The Rolling Stones greatest guitar work often was delivered courtesy of Mick Taylor. Imagine if he stuck around?
4. Valley of the Silver Moon – Jonathan Wilson 10 minutes, 32 seconds
It sounds old school, but it's not. However, contemporary musician Jonathan Wilson is an old school aficionado and here's one of his spacey creations.
5. Pigs (Three Different Ones) – Pink Floyd 11 minutes, 26 seconds
Speaks for itself. It's Pink Floyd.
6. Homage to Patagonia – LemonJelly 9 minutes, 34 seconds
It's weird and not sure how we discovered it, but we like it.
7. The Crane Wife 1& 2 – The Decembrists 11 minutes, 20 seconds
This song builds the energy up nicely and is an easy listen.
8. Rapid Eye Movement – Riverside 12 minutes, 41 seconds
Polish based band with amazingly broad set of musical influences. What influences do you hear?
9. My Generation (Live at Leeds) – The Who 15 minutes, 26 seconds
Step back in time and experience the energy of when The Who kicked some serious ass.
Bonus: Whole Lotta Love (Live) – Led Zeppelin 13 minutes, 52 seconds
Classic. Skipped school a long time ago to listen to The Song Remains the Same album at a friend's home. One of those great learning experiences schools just can't provide.
Roseville Today is locally owned & community supported.
We have NO affiliation with print, politics or corporate media.
Now in our 20th Year!