Rocklin & Roseville Today Events
Premium Events in Placer County and beyond since since 2003.
Veterans Cannabis Summit
February 29, 2020
@
9:00 am
–
5:00 pm
Please join us at the largest veteran-focused cannabis event in California! The Veterans Cannabis Summit takes place on February 29, 2020 at the California Exposition Center in Sacramento. This event will include guest speakers and attendees from all over the United States.
The Veterans Cannabis Summit will provide a forum for veterans to dialogue with industry and policy influencers about how choosing cannabis over other more conventional treatment options has served to improve their overall mental health.This summit will also explore the numerous barriers to access for veterans to this life-saving medicine and will present attendees with a unique opportunity to work with leading experts and find policy solutions that address veteran concerns.
Activities
The summit will feature panels discussing:
Federal cannabis policy

How veterans can best access and utilize cannabis most effectively

Career advice for veterans looking to work in cannabis,

And keynote speeches from experts in the field.
Additionally, attendees can participate in the first-of-its-kind career fair focused on supporting veterans that are interested in working at all levels within the cannabis industry.
Other benefits to veterans include:
FREE ATTENDANCE (For All) & LUNCH PROVIDED FOR VETERANS

Attend the Job Fair for job opportunities for Veterans; cannabis jobs and other industries

Learn the laws and how it affects veterans

Meet and network with other Veteran Advocacy Groups and Veteran Cannabis Business Owners

FREE BOOTH SPACE

opportunity for Veteran Non-Profit Organizations

Ask Cannabis related questions to Physicians and Health Care Professionals

And More!
Message from Veterans Cannabis Group
Hello Fellow Veterans & Friends!
As an Operation Iraqi Freedom Army Veteran and Founder of Veterans Cannabis Group, I am honored and pleased to invite you to our first Veterans Cannabis Summit. This event is designed for us, US Military Veterans, and those who support our nation's heroes. Many of us use cannabis to help treat our symptoms of whatever mental or physical ailments we acquired during our service.
Many Veterans have not yet been educated about medicinal cannabis and continue to struggle with service connected disabilities and are still searching for alternative therapies.
We, Veterans Cannabis Group, want to help bring awareness, education, jobs and support to our nation's Veterans using alternative therapies and the cannabis industry.
If you are a Veteran, this is your opportunity to learn about cannabis and how it impacts you as a Veteran.
I know personally how cannabis helps with combating related Post-Traumatic Stress. You are not alone in your struggles! Come surround yourself with other Veterans that understand and can relate to you, share ideas, listen, educate, network and heal!
Let's work together on ending Veteran suicides and the opioid epidemic!
Aaron Augustis, Founder – Veterans Cannabis Group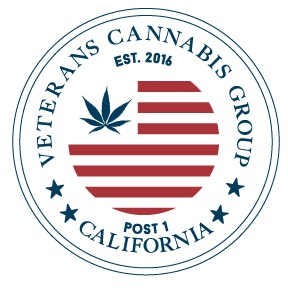 ---
Single Featured Events

$29.95 per event
(Highlighted & Featured)
For events running up to 3 consecutive days
Long description, website link, ticket link, 2 photos, Google Map link. Featured on homepage and social media.
>> Get Started Here
---
Recurring Events

$69.95 per event

For weekly or monthly events up to one full year. Includes everything in single events package with up to one year recurrence.
>> Get Started Here
---
Feature Coverage

Get extra exposure with expansive feature coverage for your business or event. Includes site-wide features and social media promos from weeks to months leading up to the day of your event. These slots often fill quickly and are based upon availability.
Advance scheduling is strongly recommended.
>> Contact Us