Roseville Today Events
Premium Events in Placer County and beyond since since 2003.
Roseville 4th of July Events
Roseville 4th of July Celebration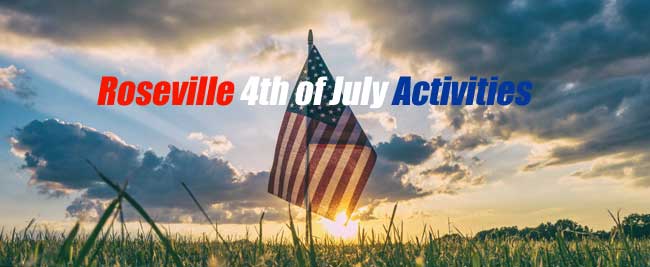 Roseville, Calif.- Are you ready for a fun and safe 4th of July Roseville? Let the fun begin! The grill is ready, the cooler is stocked, the pool is cleaned and the red, white, & blue party hats are on!
Another summer season is here and it's a great time to partake in annual traditions and perhaps, creating some new ones!
Single Featured Events


$99 per event
(Featured & Promoted)
Promote your important local event! Share all the key details with colorful graphics, website link, ticket info and full descriptive text We'll share it with our readers, including prominent placement on our homepage and shared on our social media!
>> Get Started Here
---
Recurring Events


$199 per event

For weekly or monthly events up to 12 occurrences within a year.
>> Get Started Here
---