Roseville Today Events
Premium Events in Placer County and beyond since since 2003.
Placer County Fair 2021
Scheduled for June 24- 27 in Roseville
June 24
@
5:00 pm
–
June 27
@
9:00 pm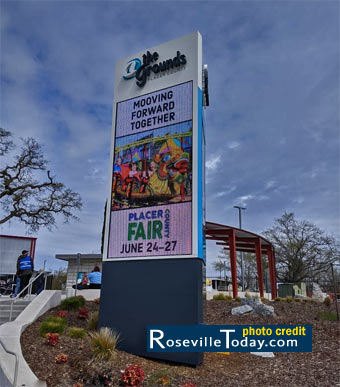 Roseville, CA – Roseville will once again welcome back guests to the Placer County Fair. Scheduled for June 24 through June 27th, it's the perfect way to kick off the beginning of summer in Placer County.
Billed as "Mooving Forward Together", this year's fair is a welcome return and opportunity for visitors to explore what's new and check out @Grounds and Roebbelen Event Center. (formerly Placer Valley Event Center).
The Placer County Fair opens @the Grounds in Roseville on Thursday, June 24, and continues through Sunday, June 27. The fair is open 5-11 p.m. Thursday through Saturday, and noon to 9 p.m. Sunday at 700 Event Center Drive in Roseville (formerly known as the Placer County Fairgrounds).
Tickets and info at https://www.placercountyfair.org/.
Come explore as the 2021 Placer County Fair highlights what makes our region one of California's hottest destinations.
Enjoy All Alaskan Racing Pigs, Circus along with classic fair eats and many surprises. Family-friendly and always fun, this year's Placer County Fair is sure to be the most popular ever!
---
Single Featured Events


$49.95 per event
(Highlighted & Featured)
Promote your important local event! Share all the key details with colorful graphics, website link, ticket info and full descriptive text We'll share it with our readers, including prominent placement on our homepage and shared on our social media!
>> Get Started Here
---
Recurring Events


$99.95 per event

For weekly or monthly events up to one full year. Includes everything in single events package with up to one year recurrence.
>> Get Started Here
---
Feature Coverage
(pre & post event coverage available)

Get extra exposure with expansive feature coverage for your business or event. Includes site-wide features and social media promos from weeks to months leading up to the day of your event. These slots often fill quickly and are based upon availability.
Advance scheduling is strongly recommended.
>> Contact Us