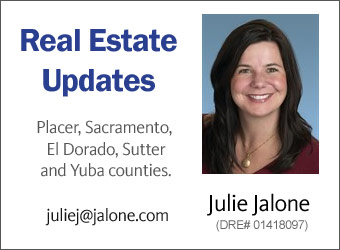 Evaluating buying a house that needs work
Roseville, Calif. – You can save money when you buy a fixer-upper home or create a financial burden if you don't know how to evaluate buying a house which needs work.
Follow these seven steps and you will know what you can afford, how much to offer and if a fixer home is right for you.
1. Determine what you can do
We have all seen TV shows where the improvement work looks fast and easy. In reality, remodeling can be difficult and if you don't have experience it will take longer and the results may not be what you want. Ask yourself if you have the skills (painting is easy but electrical work can be dangerous) and do you have the time and desire to do the work. Can you take time off? Are you and your spouse willing to live in a construction site?
2. Determine the cost of repairs and remodeling before making an offer
Do a walk through with a contractor and get a written estimate on the parts of job he will complete. If you are doing the work price out the cost of supplies/items you will need to complete the job. Always add at least 10 percent (or a more conservative 20 percent) to the cost to cover problems which often come up.
3. Don't forget permits and their costs
Talk with local county/city officials to determine if what you have-in-mind to fix or remodel requires a permit. Find out what is required and how much it will cost to obtain the permit. Doing work without a permit can cause problems down the road and often when you attempt to resell the house. Remember, getting permits can take time, be frustrating and inspectors can require you to do extra work.
4. Structural work
If the house you are considering buying needs structural work, be sure to hire a structural engineer to inspect the house before you make an offer. This will help your confidence that you have uncovered problems and cost to repair. You don't want to buy a house with major structural issues unless you are getting it at a price which makes sense, you understand the scope of the problem and the cost to fix.
5. Determine the cost of financing
Obtain a pre-approval for financing and make sure you have funds for the down payment, closing costs and funds to cover repairs/remodeling before making an offer. One mortgage you may want to consider is the FHA section 203k loan. These loans are designed for buyers who are purchasing or refinancing a home that needs rehabilitation. These loans essentially wrap the purchase/refinance and rehabilitation costs into a single mortgage. Talk to your mortgage professional to see if one of these loans is right for you.
6. How much should you offer
One way to do this is to determine the fair market value of the house (what it would be work if it were in good condition and remodeled to current standards) and subtract the cost to repair. Talk with your Realtor about sharing your cost estimates with the sellers to demonstrate your offer is fair.
7. Follow good buying practices
Just because you are going to do a big remodel, still hire professional inspectors such a qualified home inspector and pest inspector. They can point our problems you may not see on the surface. If the house has septic and/or well these should be inspected too. Our California purchase agreements have inspection contingencies which lets you go back to the sellers and ask them to do repairs or provide credits.
Follow these seven suggestions and it will significantly increase the probability of saving you money when buying a fixer-upper home.
Julie Jalone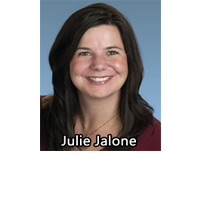 If you or someone you know is considering buying, please feel free to contact me MagnumOne Realty office in Roseville at (916) 899-6571 and email at [email protected].
We specialize serving the needs of buyers and sellers of homes in the Roseville and Sacramento area including Sacramento, Placer, El Dorado, Sutter and Yuba counties.
Roseville Today is locally owned & community supported.
We have NO AFFILIATION with print, politics or corporate media.
(20+ Years Strong!)