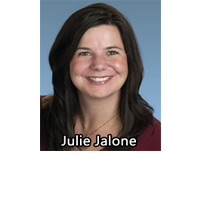 Baby Boomers, Generation X, Millennials weigh in
Roseville, CA- In a survey conducted by Porch.com, a home remodeling site, a back porch or deck, newly renovated kitchen and hardwood floors are among the home features most buyers are looking for.
Until I started thinking about it, I was surprised that more buyers were looking for a back porch or deck than a renovated kitchen. With our weather, it is understandable that being outside was the most important feature for 33.9 percent of those surveyed compared to 30.8 percent were looking for the newly renovated kitchen.
The survey divided the results by Baby Boomers, Generation X and Millennials. All three groups rated the back porch or deck the most desirable feature. After the outside area, Baby boomers are looking for an open floor plan, new kitchen, hardwood flooring and then a finished garage.
Generation X
Generation X order of preference is back porch or deck, hardwood flooring, natural light in one or more rooms, new kitchen and finished basement.
Millennials
Millennials came in with outside area, new kitchen hardwood flooring, finished garage and open floor plan.
Baby Boomers
Baby boomers were 31 percent more likely than millennials and 49 percent more likely than gen Xers to say an open floor plan was more important. Not surprisingly, Women were twice as likely as men to say a renovated kitchen was important.
Here is a list of the five most desirable features and the percentage of respondents who listed them:
Back porch or deck – 33.9 percent
Newly renovated kitchen – 30.8 percent
Hardwood flooring – 30.4 percent
Finished garage – 25.8 percent
Open floor plan – 24.8
About Julie Jalone
If you have questions about the current market or a homeowner considering selling and have questions, please feel free to contact me. I would be happy to share my experience and can be reached at the MagnumOne Realty office in Roseville (916) 899-6571 or by email to juliej@jalone.com (DRE# 01418097)