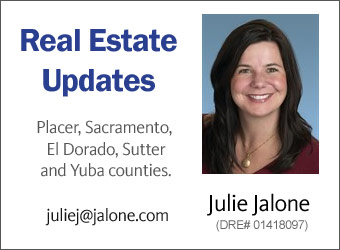 Short sales have become an increasingly important alternative to foreclosure for homeowners who "underwater" on their mortgage. 
Without special protection, federal and state law would view the debt forgiven by a lender in a short sale as income and, as a result, that "income" would be taxed. In recent years, state and federal law has been amended to keep this "phantom" income from being taxed, but California protections have not been extended like the federal provision. Consequently, the California Association of Realtors (C.A.R.) is sponsoring SB 30 to bring the state back in line with federal tax provisions.
Homeowners who make a decision to short sale their homes are most likely having financial difficulties which may have been caused by loss of employment or a serious illness. They are least likely able to pay an additional tax on money they have never received.  Until this year the California law regarding forgiven debt has mirrored the federal tax rules and has provided exemptions for income from forgiven debt. 
Senate Bill 30, backed by the California Association of REALTORS, is the bill which would bring California back in line with Federal tax guidelines and provide a tax exemption for homeowners forced to short sale their homes.
Last week the Assembly Appropriations Committee, at Assembly Member Gatto's direction, held SB 30 without action. C.A.R. believes this was done by the Senate leadership to gain C.A.R.'s support for a new tax measure. Rather than do the right thing and pass SB 30, Mr. Gatto decided to go along with Senate leadership. Right now, any seller who sold their home in a short sale will have to pay income tax on the debt forgiven by their lender.
According to C.A.R., the tax relief bill is being held hostage and tied to SB 391 which creates a tax on recording fees which is being opposed by the association. If you agree with getting this tax relief passed you can reach Assembly Member Mike Gatto by calling 800-969-3420 and entering pin number 3043 to be connected to his office.
In the Sacramento housing market we still have many homes which are still worth less than mortgage balance and short sales are a valuable tool to avoid a foreclosure. Without the State tax relief this tool is taken away from homeowners who are having a hard time making their monthly payments.
Julie Jalone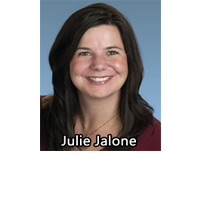 If you have any questions about buying or selling a home in the current market, feel free to reach out to me at the MagnumOne Realty Office in Roseville at (916) 899-6571 by email to [email protected] I would be happy to answer your questions.
We specialize serving the needs of buyers and sellers of homes in the Sacramento area including Sacramento, Placer, El Dorado, Sutter and Yuba counties.
Roseville Today is locally owned & community supported.
We have NO affiliation with print, politics or corporate media.
(Now in our 20th Year)