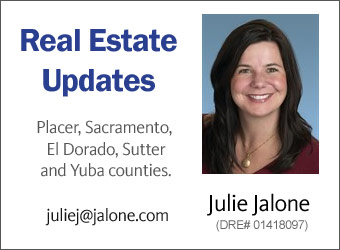 Pressure building on the Mortgage Industry
Roseville, Calif.- With so many Sacramento area homeowners owing significantly more than the current value of their home and no relief in sight we are seeing the number of strategic defaults growing. 
When a homeowner can still afford their payment and walks away from their home, turns over the keys to their lender or does what we call a 'buy and bail' there is a strategic default and all of the above are happening with greater frequency as frustrated homeowners deal with the prospect of living in a home worth less than they owe.
30 percent and rising
Nationally, the number of strategic defaults has increased from 22 percent of all mortgage defaults in 2009 to 30 percent in 2010 and we expect to see an even higher number for 2011. In the Sacramento area, where the housing market was particularly hard hit by the pricing correction the numbers are clearly higher than the national average.
A recent study from the Mortgage Bankers Association compares the increase in strategic defaults to a spread of a disease. The longer the housing crisis goes on, the more other home owners will be tempted to walk away. According to the report, "As fundamentally social animals, humans consciously (and subconsciously) look to their peers when forming opinions, habits and behaviors.'
Ethical or Financial
Strategic default is an ethical question for many homeowners and they often struggle with the question of doing what they feel is their responsibility or making an objective decision for their financial well being. We have worked with clients who have decided to stick it out and hope at some time the value of their home will exceed the value of their home. For these clients the value they place on their home is more than a dollar amount. It is the neighborhood, schools and continuity for their families. Other clients' make decisions based on dollars and have elected to move forward with a strategic default feeling the short term pain will lead to longer term financial health.
The growing number of strategic defaults is obviously a huge problem for mortgage lenders and although there is nothing currently in their bag of tricks to stop or even incentivize homeowners from 'walking away,' they have been diligent in attempting to thwart the buy and bail homeowner.  These are homeowners who are upside down on their current residence, use their good credit and savings to buy a second home and when the purchase is complete, they walk away or do a short sale on the first house.  Some lenders will not make loans to borrowers who currently own homes in the same area or they require significantly more documentation including letters from the buyer with substantive reasons why they or want to buy a new home.   
If strategic defaults continue to grow it is going to put pressure on the mortgage industry to develop better loan modification options and do more than advertise them.  They will have to make loan modifications more obtainable and do more than reduce monthly payments by a few dollars.  It is a looming issue and one in which I am sure lenders view as a 'slippery slope.'
Julie Jalone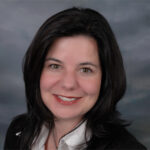 If you or someone you know is considering buying, please feel free to contact me MagnumOne Realty office in Roseville at (916) 276-6883 and email at [email protected].
We specialize serving the needs of buyers and sellers of homes in the Roseville and Sacramento area including Sacramento, Placer, El Dorado, Sutter and Yuba counties.
DRE# 01418097
Roseville Today is locally owned & community supported.
(20+ years strong)
Welcome to the brighter side!