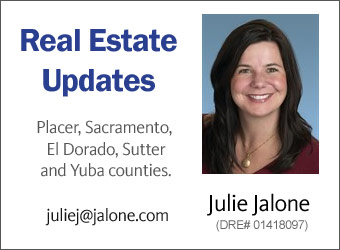 According to some articles I have been reading, the Sacramento real estate market should experience a late summer wave of short sales as buyers and sellers race to close escrows on bargain priced homes which are worth less than the mortgages securing them.
According to ReatlyTrac, the number of short sales in the first quarter of this year was 25 percent greater than the same period last year and housing experts are predicting a rise in short sales to an all time high for 2012.
The cause of this increase includes banks which have realized a short sale can be less costly than letting homes go to foreclosure and homeowners who remain upside down and view a short sale as a tool to improve their financial position. As a result, lenders have become more willing to do them and their processing times have gone from months to weeks. In addition the federal exemption on debt forgiven in a short sale expires at the end of the year. Finally we are seeing some banks offering large cash incentives for doing a short sale.
Sellers who are mindful of losing the tax break and don't see the value of their home increasing anytime soon, appear to be coming to the conclusion now is the time to short sale if they can qualify.
In the early years, almost all short sales were done based on a financial hardship. Today a good portion of the short sales we are working on are based on job transfers, retirement and other needs to move. The major lenders have adopted a broad view of what are legitimate reasons to accept a short sale.
If you or someone you know is considering selling a home where it is worth less than the mortgage balance here are some tips:
Start with your lender. Several banks including Bank of America, Wells Fargo and Chase have excellent short sale programs. Ask them if you qualify for an owner incentive if you agree to short sale. We have heard about cash incentives up to $45,000 if you sell a distressed property. At MagnumOne we have not seen any that large but have completed several with five figure incentives paid to the homeowner at the close of escrow.
Start soon if you are interested in the tax break on forgiven debt. There is still time and short sale processing is much faster but the sunset of the tax exemption is year end. Remember a short sale can take 3 to 4 months to close and if you lose the buyer towards the end it can be longer.
As I mentioned above, lenders in a rush to get sales completed are considering other reasons besides financial hardship when accepting a short sale.
For buyers, look for a deal but don't expect to strike gold. Lenders understand value and are not giving anything away. With the demand growing we tell our clients they will end up paying close to market value especially if the seller has continued to care for the house.
Unless the home has a pre-approved short sale price, buyers should work with their lenders to get long locks on their mortgage rates.
Short sales can be an effective financial tool and a way to avoid a foreclosure if you need to sell a home which is worth less than what you owe.  For homeowners who are not struggling to make their payments but need to move for a job or for other reasons they are great because they want to sell.  For homeowners in the financial hardship category, it is still a good financial alternative but the emotions tied to "losing" a home are much harder to come to terms with.
Julie Jalone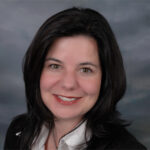 If you or someone you know is considering buying, please feel free to contact me MagnumOne Realty office in Roseville at (916) 276-6883 and email at [email protected].
We specialize serving the needs of buyers and sellers of homes in the Roseville and Sacramento area including Sacramento, Placer, El Dorado, Sutter and Yuba counties.
DRE# 01418097
Roseville Today is locally owned & community supported.
(20+ years strong)
Welcome to the brighter side!