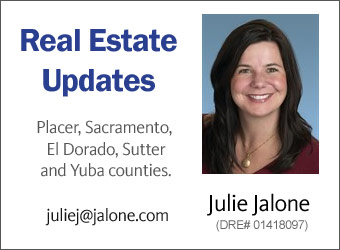 Restrictive lending holding housing market recovery back
No one wants a return to the pre-2005 days when loans were being made if you could carry the money away but instead of moving from the very restrictive environment, we have more rules and they took effect last week. These new rules could further restrict lenders ability to make loans.
The new rules are designed to ensure borrowers can pay back their loans. Yes, you read that correctly, we need government rules to make sure lenders make loans to borrowers who can repay the loan. Isn't that what they are in business to do?
Well, actually under the new rules, loans which meet "qualified mortgage" standards will give the lender a safe harbor from lawsuits while loans outside the QM standards will have more legal risk to the lender.
A "qualified mortgage" is being defined as loans which meet the ability to repay rule and in which borrowers spend no more than 43 percent of their income on debt. In addition fees and other charges may not exceed 3 percent of the loan amount.
Many lenders, especially the smaller ones, are reportedly worried about their costs of lending and the risk and of making loans which fail to meet the new standards. As a result some are shuttering their home loan business while others have reduced volume. As restrictive as lending standards have been, there will be declined loans which could have been done last year.
Lenders who make non-qualified mortgages may be unable to sell their loans to investors such as Freddie Mac and Fannie Mae. Small lenders depend on the sale of loans to maintain their liquidity and ability to make future loans. The large lenders such as Bank of America, Citi and Chase have a greater ability to hold loans.
Added to the risk of not being able to sell loans is the cost of complying with the new rules which may be impossible for small lenders like local credit unions to bear.
Somewhere there is a fine line between protecting the economy with government regulation and burdening private enterprise to point where the overall economy suffers.  In this case the new "Qualified Mortgage" rules hurt small independent lenders more and tilt the field in the favor of the large lenders.  I strongly believe it is the small lenders who keep the large lenders "honest."
Julie Jalone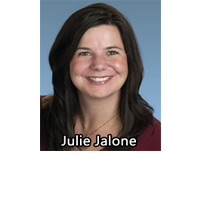 If you or someone you know is considering buying, I would happily answer questions. I am available at the MagnumOne Realty office in Roseville at (916) 899-6571 and email at [email protected].
We specialize serving the needs of buyers and sellers of homes in the Sacramento area including Sacramento, Placer, El Dorado, Sutter and Yuba counties.
Roseville Today is locally owned & community supported.
We have NO AFFILIATION with print, politics or corporate media.
(20+ Years Strong!)