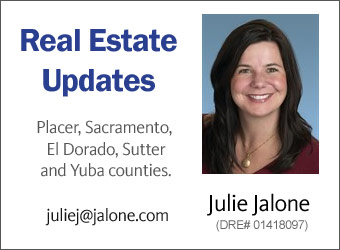 Roseville, Calif. – If you have a house on the market and get a very low offer to purchase, don't get angry.  Consider a counteroffer and see if negotiations can turn a lowball offer into a sale.  This is easy to say, but often, sellers allow emotions to dictate their response which is not always in their best interest.  The best advice I can give is to understand when you put your home on the market it becomes a "product" and it is important to concentrate on facts.
An offer, regardless of the amount, indicates someone wants to purchase your house. Almost all offers deserve a response which could be a counteroffer or a rejection. Stay focused and discuss with your Realtor the ways you can respond to low offers.
Unless there are multiple offers, the number one way to respond is with a counteroffer showing a price and terms you are willing to accept. Some buyers make a low offer because they think it is what they are supposed to do. They are often worried they will overpay and want to test the sellers. A counteroffer lets to potential buyer know you are willing to negotiate. One strategy for your counteroffer is to lower your price, but decline any requests for assistance such as for buyer closing costs. In addition you can remove any items originally included in the sale such as appliances or spas.
Although price is generally the most important part of a home sale, it is not the only term of the transaction. A low purchase price offer may make sense if there are other parts of the offer which meet your needs, such as allowing you to rent back making your move to a new home easier and less expensive. Cash offers with a quick close which do not have all the contingency requirements of other offers may also make a lower price attractive. Even if these terms are not offered, consider adding what you need in the counteroffer to make the price more attractive.
When working with a an offer you feel is "lowball," ask your agent if the market has changed, have them look to see if other similar homes have come on the market and if the prices are lower than what you are asking. It is possible you will have to lower your price to sell.
On occasion an offer to purchase is too low to counter. A strategy which has worked for us in the past is to have the agents talk and see if they can find some common ground where a counter may make sense. There are times when buyers find a home they want but it is out of their price range. They make the highest offer they can but it is way below the asking price. There is not much you can do but having the agents discuss the offer can often reveal a path towards a sale.
An article on dealing with low purchase offers would not be complete without advising sellers that they should not send signals which invite low offers.  For example a vacant home and a listing which states "motivated" seller or "all offers welcome" are asking for low offers.  Consider staging the house and asking your Realtor not to mention your "need" to sell.
Julie Jalone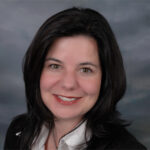 If you or someone you know is considering buying, please feel free to contact me MagnumOne Realty office in Roseville at (916) 276-6883 and email at [email protected].
We specialize serving the needs of buyers and sellers of homes in the Roseville and Sacramento area including Sacramento, Placer, El Dorado, Sutter and Yuba counties.
DRE# 01418097
Roseville Today is locally owned & community supported.
(20+ years strong)
Welcome to the brighter side!