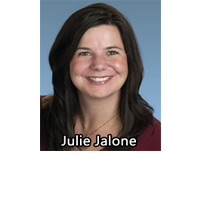 The California and Sacramento housing markets are expected to continue to recover in 2013 as home prices are forecasted to increase for the third consecutive year but many home owners continue to wait for prices to go up even further before listing their homes for sale. This shortage of properties on the market is constraining the market and recovery.
The forecast, from the California Association of Realtors, sees sales gaining 1.3 percent next year to reach 530,000 units, up from the projected 2012 sales figure of 523,300 homes sold. Sales in 2012 will be up 5.1 percent from the 497,900 existing, single-family homes sold in 2011.
Negative equity is causing many potential sellers to wait longer before selling. It is understandable, negative or insufficient equity often delays home owners from selling because they need cash from the sale to make the down payment on another home. In addition to negative equity we are seeing home owners keeping their current homes as a rental investment and buying without selling.
The key question is how long will the would-be sellers wait before listing their homes for sale? A recent survey I read, indicated 8 out of ten home owners are willing to wait up to 2-years to get a higher price. Of course these same sellers want to buy their next home for prices which were available 6-months ago.
The statewide median home price is forecast to increase a moderate 5.7 percent to $335,000 in 2013. Following a decrease in 2011, the California median home price will climb a projected 10.9 percent in 2012 to $317,000.
"The housing market momentum which began earlier this year will continue into 2013," said C.A.R. Vice President and Chief Economist Leslie Appleton-Young. "Pent-up demand from first-time buyers will compete with investors and all-cash offers on lower-priced properties, while multiple offers and aggressive bidding will continue to be the norm in mid- to upper-price range homes."
"The actions of underwater homeowners will play an important role in housing inventory next year, with rising home prices inducing some to stay put and others to list and move forward," she said.
Right now in the Sacramento housing market, our inventory is very low and the price increases do not seem to be inducing more listings. This is a difficult time for buyers and their agents as most homes are in contract within days, if not hours, when they come on the market.
If you or someone you know is considering selling, now may be a good time. If you have any questions or comments, please send me an email to juliej@jalone.com or give me a call at the MagnumOne Realty office in Roseville, 916-899-6571.