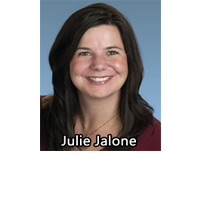 According to Fannie Mae, concerns about the economy and household income are slowing growth in the housing market. This is based on the results of a recent survey conducted by the mortgage giant.
The May survey showed 57 percent of respondents believe the economy is not headed in the right direction which is the same as the previous month's survey. Only 21 percent of the participants reported their income was higher than last year. This is a drop from 25 percent from the April survey.
According to Fannie Mae's news release about the survey, participant's attitudes toward housing have been generally positive but their reluctance to enter the home buying or selling market as kept activity below typical seasonal trends.
The Fannie Mae National Housing Survey data indicates economic conditions continue to be the top concern among consumers who think it's a bad time to buy or sell a home. While recent housing activity suggests that the worst of the housing slump may be behind us, this caution among consumers supports the expectation the rebound in home sales will likely be too small for 2014 sales to exceed the previous year.
For more information on the survey follow this link (pdf file): May 2014 National Housing Survey Data Release .
Our first half of 2014 has been busy but we have recently seen some sluggishness in the market with a number of listings not getting the activity level we anticipated. In addition we have seen some clients who initially wanted to sell an existing home and more to a larger or home in a different neighborhood, pull back and now are waiting to make these moves. We have attributed some of this to the economy and the larger number of homes currently on the market.
If you have any questions about buying or selling a home and if this is the right time, feel free to give me a call at the MagnumOne Realty office in Roseville (916-899-6571) or send me an email to juliej@jalone.com.