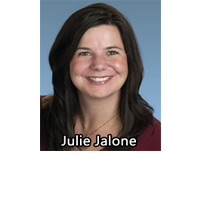 Roseville, CA – One of the many perks of homeownership is the tax savings. If you are doing your own taxes or getting help from a professional, it's important to take advantage of the tax breaks associated with home ownership.
Here are two important ones:
Mortgage Interest Deduction
Homeowners may deduct the interest portion of their mortgage payments from their taxes. This is usually the start of itemizing rather than using the standard deduction. In the early years of a mortgage there is a greater percentage of the payment which goes to interest. The mortgage interest deduction is a significant benefit of home ownership.
Home Office
There are specific criteria that have to be met in order to deduct home office expenses, but it can lead to a very large deduction. In general, your home office has to be used specifically for business purposes. Check with a tax professional to see if your home office qualifies for a deduction-it's a little extra work, but can make a big difference in your tax responsibility.
There are other benefits but these are two of the most common tax breaks for homeowners.
If you are considering buying a home and have any questions about the process or how to get started, let me know, I would be happy help. You can reach me, Julie Jalone at the MagnumOne Realty office in Roseville (916-899-6571) or send me an email to juliej@jalone.com.