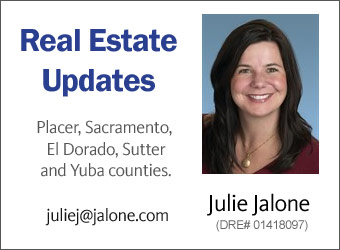 If you are one of my regular readers, you know I have been writing about the low inventory of homes available for sale in our Sacramento and Placer counties housing market.
The low inventory is making it very difficult for buyers and as you can see from the Rocklin and Roseville Inventory Graph, the situation is not getting any better. This is especially true in the under $300,000 price range.
Buyers who want to trade up and first time buyers are in stiff competition with investors, some of whom are making all cash offers. On the other side of the coin, it is a good time for sellers. With supply low and demand high homes are selling quickly and often above asking price. We have even seen sellers accept over asking price offers with inspections and appraisal contingencies removed.
Being in a transitioning housing market is not new and over time we will see inventory increase to balance the current demand. During these periods of transition it is not uncommon for agents to manipulate their activities for their benefit. Over the past few months we have been seeing agents pricing homes significantly below the current market value.
I am not suggesting this is a bad thing to do, as it does drive activity and increases the potential for multiple over asking price offers. The issue I have with this practice is during this low supply – high demand period, many would be buyers get frustrated when they find a home priced in their range but ends up selling for much more. It is hard to tell, and for buyers to accept the fact, making offers on these homes is a waste of time and energy.
I have been working with a young couple for the past six months who want a home with room for their expanding family. They have a down payment, are qualified for a loan. If they had been in the market a year ago, they would have had many homes to choose from and could have visited the home several times before deciding to make an offer.
Today, they are forced to watch for listings as they come on the market, rush to the property and make a decision quickly. When they find a home priced below the current value they generally "love it" because it has more features than what they have been looking at. The end result of the exercise in futility is heartbreak and as their Realtor, I feel awful. Try telling your client, "Yes this home looks great, you can afford what they are asking but don't waste your time looking at it."
Why do agents price homes under the current value? There are a number of reasons to employ an aggressive pricing strategy and most are legitimate and would be considered sound. However, using price as a "come on" to attract potential future clients for the listing agent during a period when inventory is low and demand is high, in my opinion, hurts our reputation as Realtors when there are so many buyers struggling to find a house.
I want buyers to be aware of this pricing technique and to rely on their agent to guide them. The old adage, "when it looks too good to be true…" remains accurate when you are buying a home.
Julie Jalone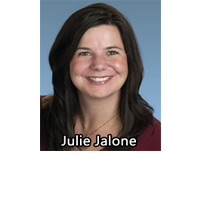 If you have any questions about buying or selling a home in the current market, feel free to reach out to me at the MagnumOne Realty Office in Roseville at (916) 899-6571 by email to [email protected] I would be happy to answer your questions.
We specialize serving the needs of buyers and sellers of homes in the Sacramento area including Sacramento, Placer, El Dorado, Sutter and Yuba counties.