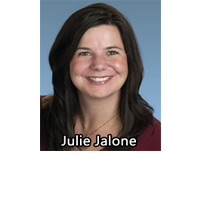 Rent vs. Own Cost Calculation Still Favors Buying, but is Narrowing
Roseville, CA– Home prices continue to rise faster than incomes and new employment, but it is still more cost efficient to own a home than to rent. So why are home sales falling? Because there are so few affordable homes for sale.
The supply of listings is down almost 10 percent compared to a year ago. In addition the number of days it takes to sell a home is now under 30 days which is the lowest since NAR started tracking in 2011. The normal spring selling season did see a number of homes come on the market, but they were gobbled up so quickly then overall supply of listings was even lower as summer started.
When you combine the low inventory with reports like the one from Trulia claiming it is cheaper to buy than to rent it is only true if you can find an affordable house to buy. Right now the most common phrases from Realtors are "low inventory" and "multiple offers."
I feel like the advantage of buying versus renting is narrowing as more new apartments are completed. Rents are not increasing as fast, and home prices are rising. Owning your own home has other advantages but the rent vs. own cost calculation still favors buying but is narrowing.
If you or someone you know is considering buying a home and have questions about the housing market and how to find an affordable home, feel free to contact me at the MagnumOne Realty office in Roseville (916-899-6571) or drop me an email to juliej@jalone.com.
Teaser: Sacramento Realtor, Julie Jalone of MagnumOne Realty in Roseville, claims buying is still better than renting even in this housing market where the inventory of available homes is low.