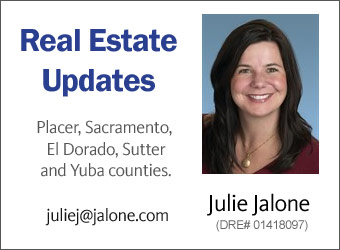 Home Buying: 4 Suggestions to Increase Your Probability of Success
Roseville, Calif. – With low inventory of available homes for sale in the Sacramento area and increasing demand it is a "seller's market."  
Waiting for homes to come on the market, touring them, and making unsuccessful offers is a frustrating experience and we have seen many buyers give up.
If you are a buyer or considering looking for a home, here are four suggestions to increase your probability of success.
1. Understand the Seller's Motivation
Understanding why the sellers have put their home on the market is a powerful tool a buyer can bring to the negotiating table. Some sellers want a quick sale; others need time to find a home. Some are focused on price, others on certainty. There are many intangibles and it takes strong understanding to make a mutually beneficial transaction.
See what information you can learn about the seller. This can come from your agent or even from the seller's neighbors. Get as much information as possible.
Offers which are flexible on closing, possession and other terms designed to meet the seller's needs are more likely to be accepted even if the price is lower.
2. Write a Letter to the Buyer
Often a personal letter from a potential buyer can make a difference. By letting the seller's know who you are, what your objectives are and how much you love their home can have impact and make the seller's decision on which offer to accept more personal than just numbers and terms. We have had clients accept lower priced offers because they wanted to help a first-time buyer or see a family in a home where they raised their children. These letters need to be genuine and have specific references to the home and/or sellers.
3. Negotiate with a Smile
Buying and selling of a home is complicated by all kinds of emotions. How the seller and their agent feel about you can be more important than your offer. We all know people tend to do business with those they like and trust. Negotiations do not need to be contentious, look for win-win opportunities and don't nitpick over items that are insubstantial, like a broken light switch or missing fence board. These types of demands can anger a seller and sometimes lead to the sale not closing.
4. Work with a Professional
There is nothing better than having an experienced, knowledgeable, well-respected professional agent on your team. This should be someone who understands market realities and who will work well with the seller's agent.
Residential real estate is a business that uses both head and heart.  Smart buyers who use both are the ones most likely to win their dream home. 
Julie Jalone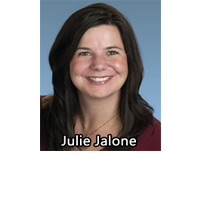 If you or someone you know is considering buying, I would happily answer questions. I am available at the MagnumOne Realty office in Roseville at (916) 899-6571 and email at [email protected].
We specialize serving the needs of buyers and sellers of homes in the Sacramento area including Sacramento, Placer, El Dorado, Sutter and Yuba counties.
Roseville Today is locally owned & community supported.
We have NO AFFILIATION with print, politics or corporate media.
(20+ Years Strong!)