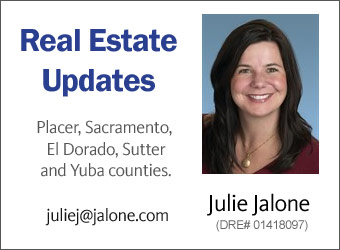 If you are selling don't make this mistake!
Roseville, CA- To get the best price possible for your home, you need to make sure is in good condition and shows well.
This generally means you will need to hire painters, contractors and other workers. Because this means spending money many sellers decide to do the work rather than using a pro. There is nothing wrong with this if you know what you are doing.
Unless you have experience in job you want to complete, experts agree this could be a big mistake. If the job is not done correctly, it could make it worse and could cost you more money as you move through the selling process.
To help here is a list from the National Association of Home Builders and Remodelers of repairs which you should seriously consider hiring qualified professionals to complete.
* HVAC (Heating Ventilation and Air Conditioning)
This is a complex system and connected to both electrical and gas. Even something relatively simple such as installing a smart thermostat can fry your wiring if done incorrectly. When it comes to your heating and AC, approach with caution. It is a system which can be easily damaged and one your buyers are going to inspect carefully.
* Wall Repair
If you have rooms that need paint, do it! But if you have cracks in the drywall from a shifting foundation or a little depression from years of doorknob slams, it's worth it to hire a pro. If you don't get the texture just right, when you paint the wall, the repair is going to show and you don't want your repair to look worse than the original problem.
* Roof repairs
Even if it's just a little fix be cautious. Roofers always use a harness in case of falls, so unless you take similar safety measures, steer clear.
* Plumbing
Some plumbing tasks such as fixing a running toilet or snaking a slow drain are relatively easy and can be done by most of us. The problem with attempting bigger plumbing tasks, though, is that you often don't quite know what you're getting into.
* Electrical
While replacing a light fixture or ceiling fan should be fine, experts draw the line at any electrical work involving the breaker box.
* Siding and window fixes
Most real estate professionals advise using qualified contractors to replace siding or windows because water can seep in to walls if the layers are not property sealed.
The key to selling your home for top dollar is having it clean and in good condition show it shows well. Most buyers want to find a home they can envision living in and not having to do a great deal of work to make it comfortable. It is important to understand what you can do, as a seller, to accomplish this and where you should spend money on qualified contractors to help.
Julie Jalone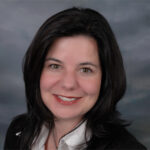 If you or someone you know is considering buying, please feel free to contact me MagnumOne Realty office in Roseville at (916) 276-6883 and email at [email protected].
We specialize serving the needs of buyers and sellers of homes in the Roseville and Sacramento area including Sacramento, Placer, El Dorado, Sutter and Yuba counties.
DRE# 01418097
Roseville Today is locally owned & community supported.
(20+ years strong)
Welcome to the brighter side!