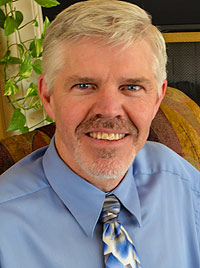 Feeling down? It may be time to tune up that liver
If your health and vitality seems to be going downhill, consider your liver!
Our bodies must be able to detoxify, or neutralize, toxins in the environment (chemicals, plastics, heavy metals, etc.), as well as those produced within our own bodies. This process takes place mostly in the liver, and consists of two phases.
Dr. Dicken Weatherby, ND, describes the process:
In Phase 1 toxins are activated, which means they are changed in such a way that carrier molecules (Phase 2) are able to transport them out of the body.
Phase 1 is accomplished by a group of enzymes called "cytochrome P450," and Phase 2 takes place via a number of important mechanisms which we are able to test and monitor.
A Phase 1 analogy is bagging the garbage in your home and bringing it to the street. This is Phase 1.
Phase 2 is when the truck picks up the garbage and hauls it away.
Both Phase 1 and Phase II detoxification must function adequately to neutralize toxins, and the two phases must be in balance with each other so that the activated compounds from Phase 1 cannot accumulate in the body and cause damage.
Visualize a single long tube with rushing water flowing through it. This is Phase 1.
There is a critical point when the water flowing down the single tube divided into 6 different tubes. Each of the separate tubes has unique characteristics and qualities.
Now the remarkable thing about the human body and especially the liver is that toxins, chemicals, antigens (any molecule that stimulates an immune response) have been "assigned" a specific pathway. Their name is written on the front door of these unique pathways.
At the point where they split up each has a specific door it has to enter.
There is a problem when one of the doors may only be partially opened, or worse, closed, causing the named toxin for the pathway to have to share a pathway with other toxins. This overloads the co-factors needed to neutralize the toxic element, significantly reducing the body's ability to clear these compounds from the body.
This can significantly reduce the body's ability to clear compounds.
The good news is these blocked liver pathways are usually correctable by taking the following three steps:
Testing to see if and where the problem is through detoxification profiles and ground-breaking genetic detoxification testing
Nutritional support
Consciously reducing toxic exposure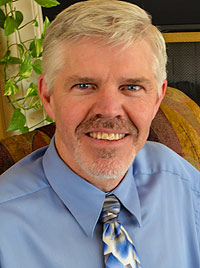 Explore additional topics from Dr. Godby, ND, MA at Natural Wellness.
As a naturopathic doctor for the last 18 years, I have witnessed the power of a preventative lifestyle and naturopathic medicine to transform the health and lives of thousands of patients.
Sacramento Naturopathic
2530 J Street, Suite 100
Sacramento, CA 95816
Phone: (916) 446-2591
sac-nd.com/dr-dennis-godby-nd-ma
Roseville Today is locally owned & community supported.
(20+ years strong)
Welcome to the brighter side!